MidFlorida Credit Union Amphitheatre | Tampa, Florida
**CANCELLED**
Due to the passing of lead singer Chester Bennington, the Linkin Park One More Light Tour has been cancelled. Refunds will be available at point of purchase. Rest in peace, Chester.
******************************************
Linkin Park fans, pay attention! Your favourite genre-defying group is on tour with a brand-new upcoming album, bringing with them the fantastic opening act Machine Gun Kelly! Both artists will perform live at MidFlorida Credit Union Amphitheatre on Saturday 19th August 2017 – don't miss out!! Hit the "Buy Tickets," button NOW to secure your place at one of the most anticipated shows of the year!!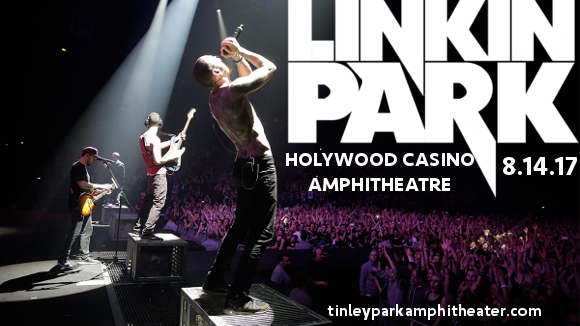 The rap-rock group, continuously successful since their debut, "Hybrid Theory," at the turn of the millenium, which peaked in the top 5 of the charts and went on to become a bestselling Diamond-certified album. Their subsequent release, "Meteora," in 2003, furthered their popularity, topping the charts and helping to make Linkin Park one of the most-hyped artists of the 2000s. Now on tour with their seventh studio album, the upcoming "One More Light," Linkin Park are venturing into new musical territory once again – and if their track record is anything to go on, it's going to be incredible.
Joining the rap-rock legends is Machine Gun Kelly. Having once performed live with the band during the 2014 Vans Warped tour for a rendition of "Bleed It Out," this is the rapper's first time on tour with the group. With his fresh new release "Bloom," he'll also have a glut of new songs for fans to get their teeth into.
Don't delay in getting tickets for this event as they're going to sell out fast – book TODAY to be sure of your place!!