MidFlorida Credit Union Amphitheatre At The Florida State Fairgrounds | Tampa, Florida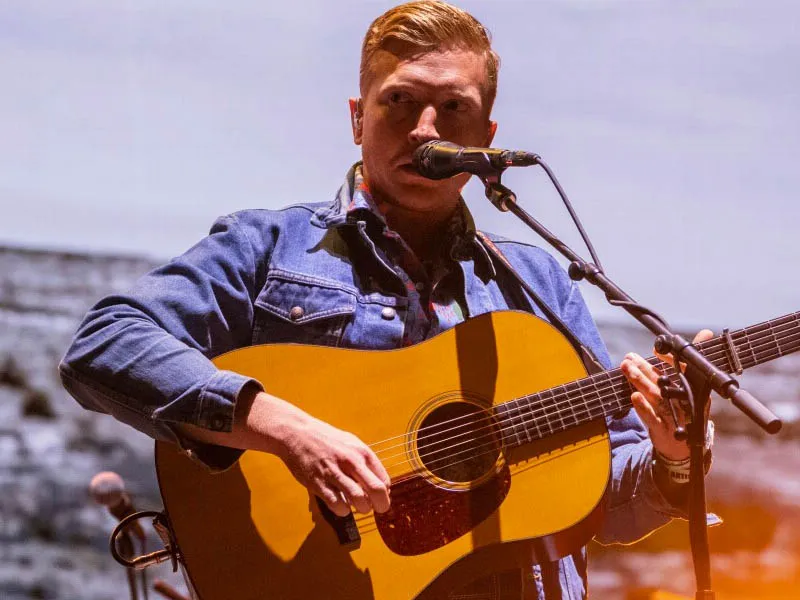 His upcoming Mule Pull Tour is already one of the most highly-anticipated country music outings of the season! And with five new Grammy nominations, including Best Country Album, awaiting their verdict, Tyler Childers is set to pack all his venues to the brim! This is why now is the time to score access to his shows for the 2024 outing! Childers' upcoming trek is set to hit numerous cities across North America! Meanwhile, fans in Tampa, Florida, don't need to worry about missing out because the esteemed country powerhouse will be making his way to the Midflorida Credit Union Amphitheatre! Expect nothing but phenomenal hits as Childers performs a myriad of iconic hits, including new songs from his latest release, Rustin' In the Rain! The show will also feature special guests Valerie June and Willi Carlisle to help hype up the crowd before Childers takes the big stage! So hurry and score tickets now!
During the Grammy nomination announcement last November, Tyler Childers fans were rejoicing like never before. The esteemed country music artist, who recently dropped his groundbreaking new album, Rustin' in the Rain, garnered five nominations for the 2024 Grammy Awards. Childers is the top-nominated country artist for this year, securing nominations in major categories, such as Best Country Album, Best Country Song, and Best Country Solo Performance. His 2023 effort, Rustin' in The Rain, deserves recognition. Spawning the massive hit "In Your Love," the album was deemed by critics as Childer's best work yet. As of this writing, the winners have yet to be announced, but the way tickets are moving for his Mule Pull '24 tour, his upcoming outing will probably be fully packed by then.
This 2024, Childers is performing one of the most highly-awaited tours of 2024. The celebrated performer is renowned for his high-energy sets and incredible musical prowess. The overall experience of a Tyler Childers concert has got fans talking about his shows for weeks and months to come. His Mule Pull Tour won't be any different. The Kentucky-born singer-songwriter is set to pull out all the stops. Bringing along his friends Valerie June and Willi Carlisle, Childers will deliver one of the most groundbreaking shows of his career.
Fans can look forward to amazing hits as the multi-genre sensation performs staples, such as "All Your'n," "Whitehouse Road," "Lady May," and the Grammy-nominated "In Your Love." His setlist will include his works from his self-released effort, Bottles, and Bibles, all the way to his latest album, Rustin' in the Rain.
For his show in Tampa, Childers brings along Valerie June and Willi Carlisle along for the ride. Tennessee native Valerie June Hockett has been a prominent force in Americana, folk, bluegrass, and dream pop for over 20 years. The sensational performer is currently promoting her latest EP, Under Cover, which features exemplary tracks.
Meanwhile, folk singer Willi Carlisle also promotes his upcoming album, Critterland. Set for release in January 2024, Critterland is described as Carlisle's tension between love and reality. "I think at the heart of the record is the conflict between those two things, between doomed love and the possibility that love creates," he stated.
Catch Tyler Childers, Valerie June, and Will Carlisle as they light up the MidFlorida Credit Union Amphitheatre on Wednesday, 5th June 2024! Tickets are now up for grabs!