MidFlorida Credit Union Amphitheatre At The Florida State Fairgrounds | Tampa, Florida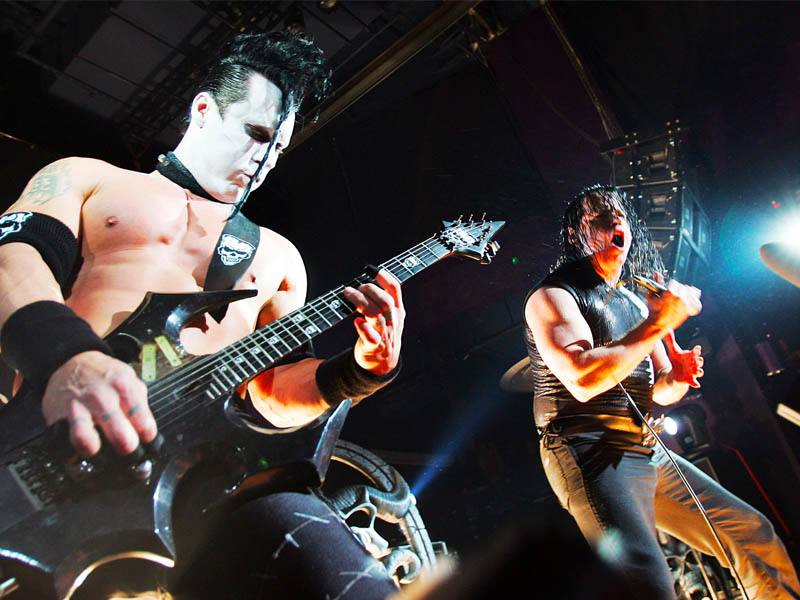 This summer, the horror punk outfit The Original Misfits will be performing a minimal run across select cities. The legendary band, which will be appearing in only three live concerts this summer, will feature core members Glenn Danzig, Doyle Wolfgang von Frankenstein, and Jerry Only! To complete the touring line-up, the Original Misfits will bring in former Slayer drummer Dave Lombardo and guitarist Acey Slade, known for her fantastic work with Joan Jett! The mini tour kicks off this June at the MidFlorida Credit Union Amphitheatre! The show, which falls on Saturday, 24th June 2023, is guaranteed to showcase several Misfits staples, such as "Hybrid Moments," "Last Caress," "Dig Up Her Bones," and "Where Eagles Dare." As if the band's return to the stage is not cool enough, this highly-anticipated event will also bring in special guests Megadeth and Fear! This rare appearance by the legendary punk band should not be missed, so hurry and secure your tickets now before they're gone!
Last year, The Original Misfits made only one headlining appearance. The quintet, comprising esteemed musicians who have a long line of accomplishments and musical projects, performed a special Halloween show in Texas with fellow shock rock performer Alice Cooper. The show comes one year after the band reunited. During an interview, Danzig explained how he and his fellow member Only settled their issues. "What I will say is that eventually Jerry and I worked out a bunch of our differences, and we decided that if we were going to do a reunion, we were going to do it now rather than later, while we're still young and vital and can still go crazy and run around a stage."
The Original Misfits, formerly known as Misfits, are more than just a novelty punk icon used as a fashion statement on t-shirts, crust pants, and jackets. Misfits actually have a long music history that began in 1977. Original members Danzig and Only, along with former members, released several punk staples that would later create a lasting legacy. The band is regarded as one of the leaders in the 1980s hardcore punk movement, and the music they created served as an influence for the next generation of musicians.
Misfits released their debut album Walking Among Us, in 1982. The album features a re-recording of their staple, "Night of the Living Dead." Although the independently released effort didn't make it to the Billboard charts, Walking Among Us is regarded as "one of the greatest officially released punk albums of all time."
The following year, the band dropped their sophomore effort, Earth A.D. /Wolfs Blood. The album spawned several fan favorites, including "Die, Die My Darling" and "Mommy, Can I Go Out and Kill Tonight?" The album was the band's last effort before going on a 12-year break. In 1997, they had a much-awaited reunion and released the highly-anticipated third effort, American Psycho. Released via Geffen Records, the album was the band's major label debut and the first album to enter the Billboard 200. American Psycho notably spawned the single "Dig Up Her Bones," which became the band's first single to have an accompanying music video. After their reunion album, the band released four more albums, including their latest and highest charting effort, The Devil's Rain.
Catch the legendary punk band this summer by scoring tickets now to their show at the MidFlorida Credit Union Amphitheatre! The Original Misfits are doing only three shows this summer, so you better move fast if you don't want to miss out!