MidFlorida Credit Union Amphitheatre | Tampa, Florida
Grammy Award-winning, The Black Keys bring you the Dropout Boogie Tour with very special guests, Band of Horses & Early James at the MidFlorida Credit Union Amphitheatre on Thursday, August 25th 2022. Grab your tickets right here, this is promising to be a very special tour as The Black Keys are celebrating 10 years of their smash hit album, El Camino, along with the Huge single, "Lonely Boy", they also have a new album of Hills Country Blues covers that you haven't had a chance to hear live.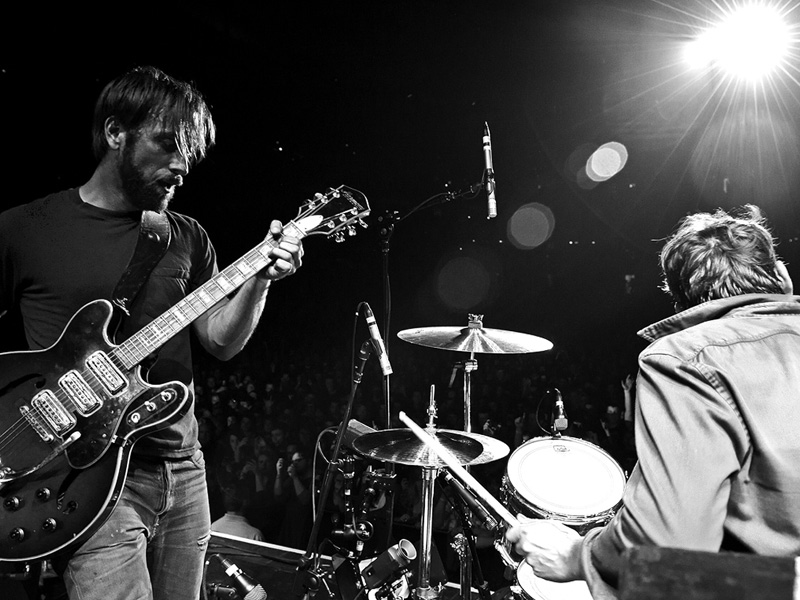 The Black Keys are Dan Auerbach playing the guitar and Patrick Carney playing the drums, they formed in Ohio in 2001 after dropping out of college. After much hard work and three self-published albums their big break finally came in 2010 with the studio album Brothers, which along with its popular single "Tighten Up", won three Grammy Awards.
Their 2011 follow-up studio album, El Camino, received strong reviews and peaked at number 2 on the Billboard 200 chart, and its hit single "Lonely Boy" won four Grammy Awards. Their eighth album, Turn Blue, at long last and well deserved became their first number-1 record in the US.
The band went on hiatus in 2015 and returned in 2019 with their ninth album, Let's Rock. Then in 2021 they released their tenth studio album, Delta Kream, a Hill Country Blues covers album, coming in at number 6 on the Billboard 200 and number 1 on both the Top Alternative Albums and Top Rock Albums charts.
Band Of Horses formed in 2004 in Seattle, Washington, they have released five studio albums, with their sixth studio album, Things Are Great, due out in March 2022. The band is calling it, "a return to their earlier work and the kind of raw ethos that lies at the heart of Band of Horses."