MidFlorida Credit Union Amphitheatre | Tampa, Florida
Multi-Grammy Award-winning Rock and Roll Hall of Fame inductees Steely Dan are embarking on an extensive stint across North America this spring and summer called The Dan Who Knew Too Much Tour! As always with Steely Dan, fans can expect phenomenal musicianship, solid gold hits, and enough groove to have you dancing all night! Watch them play, with Steve Winwood as support, at MidFlorida Credit Union Amphitheatre on Thursday 30th June!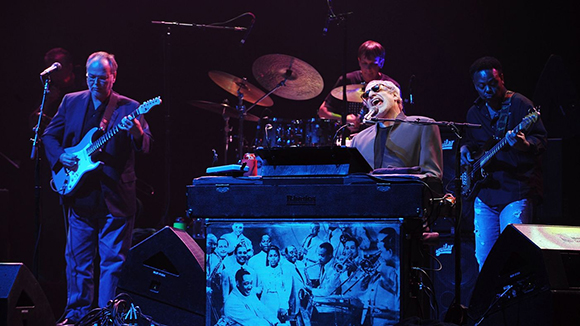 Formed by Donald Fagen and Walter Becker, Steely Dan is an American jazz rock band. From their critically acclaimed 1972 debut album Can't By a Thrill, to their triumph at the 2000 Grammys when Two Against Nature (their first studio album in 20 years) won four awards, Steely Dan have clearly earned their induction into the Rock and Roll Hall of Fame. The band were hugely successful both critically and commercially in the 1970s and early 1980s before breaking up in 1981. They toured from 1972 to 1974 before retiring from live performances, becoming a studio-only band, and developing a cult following. Since reuniting in 1993 Steely Dan has released two albums of new material, the first of which, Two Against Nature, earned a Grammy Award for Album of the Year. Steely Dan have sold more than 40 million albums worldwide and were inducted into the Rock and Roll Hall of Fame in March 2001, as well as reaching #82 in VH1's list of the 100 Greatest Artists of All Time.