MidFlorida Credit Union Amphitheatre At The Florida State Fairgrounds | Tampa, Florida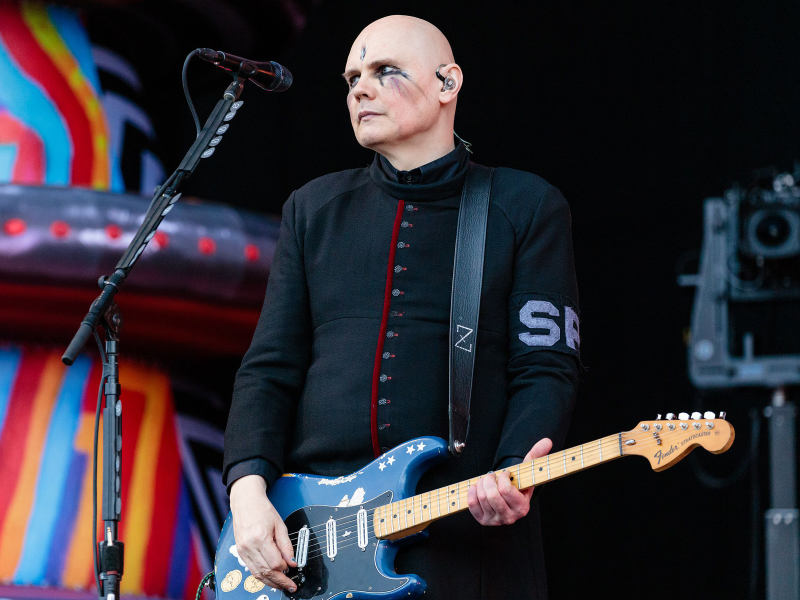 HEY YOU, check out all the spectacular news! The Smashing Pumpkins are heading out on tour. Where and when, you may ask? Well, hold tight; we will tell you. The whole thing is part of the WORLD IS A VAMPIRE TOUR, which has already SOLD OUT in places like Mexico and Australia when it went there. YUP! It is that good. You will have special guests INTERPOL and RIVAL SONS as the openers, who are not only some of the BEST support acts on the planet but also have some pretty incredible stage presence too! So as you can see, this is shaping up to be ONE incredible night filled with such extremely HOT entertainment that you would be excused if you doused yourself with water every so often. OKAY! So how can you be part of all of this excellence? Well, it is really simple: find the "GET TICKETS" button, click it and choose your seats. It will be the best decision you make all year, so there you have it! Do it now.
The Smashing Pumpkins are some of the most PASSIONATE musicians around. They first formed in 1988 and made headlines with their debut album, "GISH" which received critical acclaim for its awesomeness! As the years rolled over, they have created album after album, including, 11 studio recordings, with the latest offering being "Cyr"
BUT don't take the critics word for it, just look at all of the awards these guys have put on their mantle. 11 Grammy Award nominations and 2 wins, an AMA, 2 MTV Music Video Awards, and an MTV European Music Award. Really, that just speaks volumes about their prowess in an industry filled with generic pop garbage, but you already knew that, right? Of course, you did! You know them inside and out because you are a real fan.
With a brand NEW single out, titled SPELLBINDING, they're back at it again. Back at what, you may ask? Making waves in the industry, obviously. Plus, with a brand-new tour, THE WORLD IS A VAMPIRE, all of your Smashing Pumpkin wants will be met in spectacular fashion.
Let's not forget the special guests who really round out the entire event, INTERPOL and RIVAL SONS. Both performers have some incredible hits in their back catalogs, including EVIL and PRESSURE & TIME, respectively. These two are critically acclaimed as well, having received numerous accolades from high-end houses such as NME and the Grammys. The real winners are you, the audience, of course, since you get to enjoy all of their works live on stage with an energy that is unmatched in the industry today.
So as you can see, with a lineup this good, this is going to be one of THE MOST AWESOME concerts you have ever witnessed, plus you will also get to enjoy all of the superb facilities and amenities that the MidFlorida Credit Union Amphitheatre has to offer. Be sure to grab your tickets right NOW by clicking the "GET TICKETS" button!!!