MidFlorida Credit Union Amphitheatre At The Florida State Fairgrounds | Tampa, Florida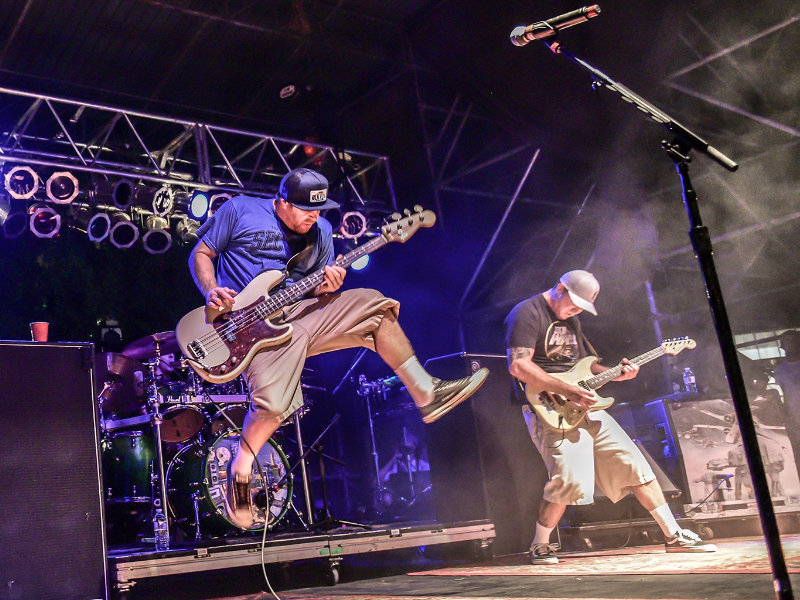 All of you SKA HEADS rejoice, because we have one helluva concert lined up for you. Slightly Stoopid is hitting the road for what is going to be the most awesome trek throughout North America. Why? Well, not only do you get to experience the headliners music in outdoor amphitheaters across the nation, but you will also get to experience the sounds of their special guests, Sublime with Rome and Atmosphere, as they bring the sound of summer with their aptly titled tour, SUMMERTIME 2023. Together, these guys make up some of the most unbelievable "genre-defining" sounds, mixing it up with reggae, hip hop, rock, punk, and so much more, mixed up to perfection. It will be soo hot that you will be excused if you pour buckets of water all over you to cool down. Now comes the easy part; just look up and find the "GET TICKETS" button, hit that, and grab your tickets for the show on Saturday, September 2nd at the MidFlorida Credit Union Amphitheatre.
Slightly Stoopid has defined the game since its inception in 1994. Their story starts off as that of two driven individuals, Miles Doughty and Kyle McDonald, brothers in music who decided to create a new sound by fusing elements of rock, reggae, and blues with funk metal, punk, and hip-hop.
As time moved on, they created their own record label, STOOPID RECORDS which lays claim to two Gold RIAA certified singles and over a million in catalog sales, but that was bound to happen with talent such as theirs. They're no strangers to collaborations either, having a bevy of some of the biggest names under their belt that include Cypress Hill, Barrington Levy, Don Carlos, G. Love, Snoop Dogg, Stephen Marley, and so many more. With ANTHEMS such as 2 a.m., Closer to the Sun, and Top of the World, you know you can expect sheer brilliance from these guys.
Sublime with Rome takes the band to new levels with the addition of Rome Ramirez, a young guitarist and fan of the original Sublime. They reformed in 2009 and have since created three albums, which are a true testament to the band's original sound. Expect them to do such wonders on stage that you can only witness when they perform hits such as Wrong Way, What I Got, 40oz to Freedom, Caress Me Down, and so much more. Plus, this will be the first time the band joins forces with Slightly Stoopid on tour, making it one for the history books.
Atmosphere, the hip-hop duo, are pioneers in their own right, having released twelve studio albums and ten extended plays since their formation in 1996. While they have performed on tour with Slightly Stoopid before, that was ten years ago, so you can expect them to bring fire to the stage.
This concert is shaping up to be a fantastic show. With a magnificent headliner, a history first, and some of the hottest talent as support, this will be one of the most phenomenal shows on planet earth. Since NOBODY in their right mind would want to miss out on this spectacular event, tickets are selling out really quickly. You can, of course, secure yours right HERE but you need to act NOW. Don't delay, click the "GET TICKET" button before it is too late.