MidFlorida Credit Union Amphitheatre At The Florida State Fairgrounds | Tampa, Florida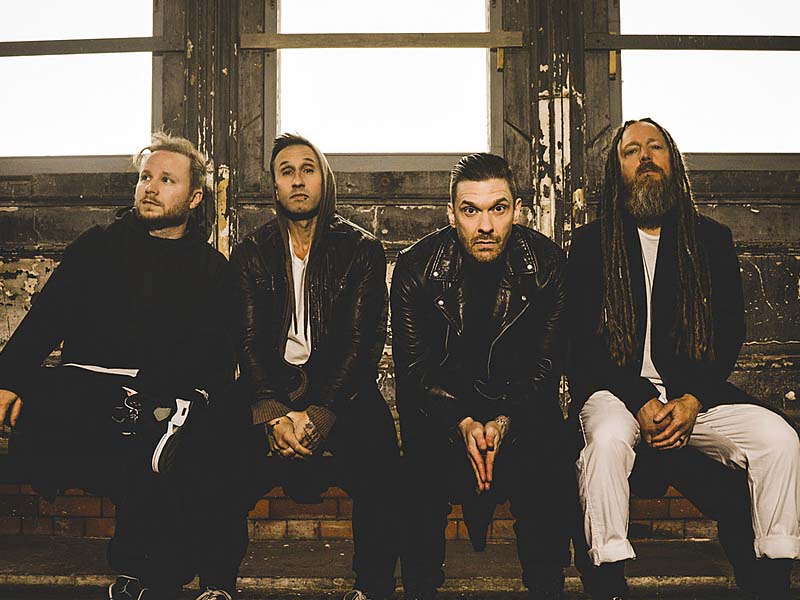 The Revolutions Live Tour has arrived, and it's taking over one city at a time! Platinum-selling rock band Shinedown is bringing their highly-acclaimed trek across North America, and it's hitting over 20 cities! On Friday, 29th September 2023, the outing will make a coveted stop in Tampa, Florida! The much-awaited concert is set to feature several chart-topping hits, such as "Attention Attention," "Monsters," "Devil," and many more. Apart from older hits, the band will also feature new songs from their latest album, Planet Zero! The 2022 effort spawned several more Shinedown staples, including "Daylight," "Dead Don't Die," "A Symptom of Being Human," and the critically-acclaimed title track! The Tampa show will conquer the MidFlorida Credit Union Amphitheatre, and the band is bringing along special guests Papa Roach and Spiritbox! If you've got a taste for hard rock music, you should hurry and secure tickets to Shinedown's show at the MidFlorida Credit Union Amphitheatre! Book your access now by clicking the "Get Tickets" link!
Shinedown is quite known for their hard-hitting bangers infused with heavy metal elements. Their heaviest staples include "Stranger Inside," "Begin Again," "Cyanide Sweet Tooth Suicide," "Evolve," and more. Whether these fan favorites come up on the playlist or are performed live by the band, listeners can't help but bang their heads. But the band's most recent single, "A Symptom of Being Human," showcased Shinedown's softer and more intimate side. The single even entered the Top 30 on Billboard's Adult Pop Songs chart. Officially, it is the band's fifth song to enter the chart.
Shinedown is no stranger to performing impressively on Billboard. Since releasing their debut album, Leave a Whisper, in 2003, they've been a regular contender on the Alternative and Rock charts. Their breakout hit, "Fly from the Inside," peaked at number 5 on Mainstream Rock and number 34 on the Hot Alternative Songs chart. The song was then followed by two platinum-selling staples, "45" and "Simple Man." These tracks from Shinedown's debut album, Leave a Whisper, catapulted the album's ranking to number 53 on the Billboard 200. Although the chart performance was considered a moderate success, the album sold over one million copies and earned platinum certification in the U.S.
By 2012, the band had soared to number 4 on the Billboard 200. Their fourth album, Amaryllis, became their first record to hit number 1 on three Billboard charts. It also peaked at number 4 on the Billboard 200, making it their highest charting effort to date. The album spawned two number 1 Mainstream Rock singles, "Bully" and "Unity."
This 2023, Shinedown is still promoting their latest effort, Planet Zero. The 2022 album also spawned two number 1 Mainstream Rock songs, "Daylight" and "Planet Zero." Shinedown brings along nu-metal/alternative icons Papa Roach who skyrocketed to fame with their hits "Last Resort," "Between Angels and Insects," "Broken Home," and "Scars."
Canadian quartet Spiritbox will also deliver their highly-acclaimed hits from their 2021 album, Eternal Blue. The record, released via Rise Records, topped two Billboard charts and peaked at number 13 on the Billboard 200.
Catch Shinedown, Papa Roach, and Spiritbox at the MidFlorida Credit Union Amphitheatre! Tickets are now up for grabs!