MidFlorida Credit Union Amphitheatre | Tampa, Florida
Get ready to Rock & Roll like it's 1980! REO Speedwagon and Styx co-headline the Live and Unzoomed 2022 Tour at MidFlorida Credit Union Amphitheatre on Saturday, June 18th, 2022 with very special guest Loverboy. Forget the pandemic, forget working from home, forget watching rock concerts online! Styx, REO Speedwagon and Loverboy are telling you to buy some tickets, shut down those laptops, put away those devices and come on down for some Classic Rock & Roll live, and loud, like it was always meant to be!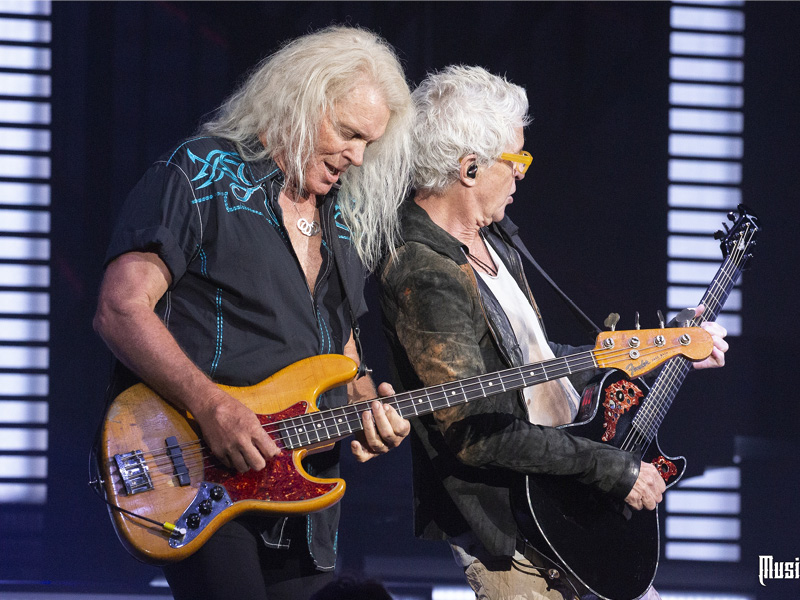 This year REO Speedwagon celebrated the 40th anniversary of their 1980 album, "Hi Infidelity," with the hit singles "Keep on Loving You," "Take It On the Run" and "In Your Letter", on release it spent a staggering, 15 weeks at the number 1 spot on the Billboard 200. The band have been around since the early 70s and are still electrifying audiences worldwide with hits and fan-favorites such as "Ridin' The Storm Out," "Can't Fight This Feeling," "Time For Me To Fly," "Roll With The Changes," "Keep On Loving You," "Take It On the Run," and many, many more.
Styx released their 17th album, Crash Of The Crown, in June 2021. The album features two brand-new songs, "The Same Stardust" and "Age of Entropia", as well as five live performances of some of Styx's classic hits, previously heard during their "Styx Fix" livestreams. The album charted at number 17 on the Top Rock Albums chart.
With their trademark red leather pants, bandannas, big rock sound and high-energy live shows, Loverboy has sold more than 10 million albums, earning four multi-platinum plaques, including the four-million-selling GET LUCKY, and a trio of double-Platinum releases In March 2009, the group was inducted into the Canadian Music Hall of Fame at the Juno Awards show in Vancouver, and performed at the 2010 Vancouver Olympics Awards Ceremony. Their latest single "Stop the Rain" came out in 2017.