MidFlorida Credit Union Amphitheatre | Tampa, Florida
Country fans get ready as it's about to kick off! As Rascal Flatts comes LIVE to MidFlorida Credit Union Amphitheatre on Friday 24th May 2019! The popular trio are back on the road for another groundbreaking tour and after solid years in the music business, fans can't wait for what's in store for this coming concert season… tickets are NOW on sale, what are you waiting for?!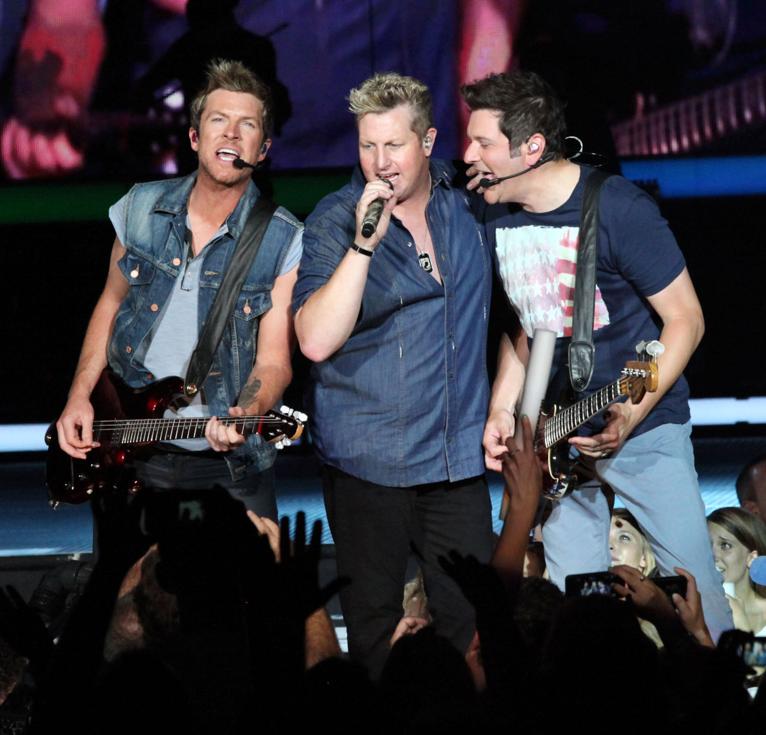 "You always try to expand as an artist. Everyone's trying to be more creative in a different way," LeVox said. "But we just needed to get back to us. Our harmonies and our song quality and what we cut and record, what we believe in, we had to go back to our gut. So that's what we did on the 'Back To Us' record."
Rascal Flatts first came to like back in 1999 as they begun on their music career, the three members, Gary LeVox, Jay DeMarcus and Joe Don Rooney crafted the group and made it clear from the get go that they wanted to include their influences to create a new sound on the country scene.
With their effortless climb to success, Rascal Flatts transformed their career during 2000-2010 as they produced songs via Disney Music's Lyric Street Records, in this time they gave to the world some of their biggest albums to date and all of them were certified platinum or higher by RIAA. This included their debut record, released in 2000 and then their others such as; Melt, Feels Like Today, Me and My Gang and more including a greatest hits album. As they crossed over to Big Machine Records they brought their music up to date and since then have released another five albums to date, over the last seven years.
Now in 2019 – Rascal Flatts are one of the most successful groups of all time and have churned out 25 hit singles, 14 number one's to hit the Hot Country Songs Billboard Charts and so much more…
Their tours have followed in the same footsteps, mostly always becoming a sell out show – so be sure to get in there early if you want to be a part of their special 2019 dates! Rascal Flatts tickets are now available to book online…