MidFlorida Credit Union Amphitheatre At The Florida State Fairgrounds | Tampa, Florida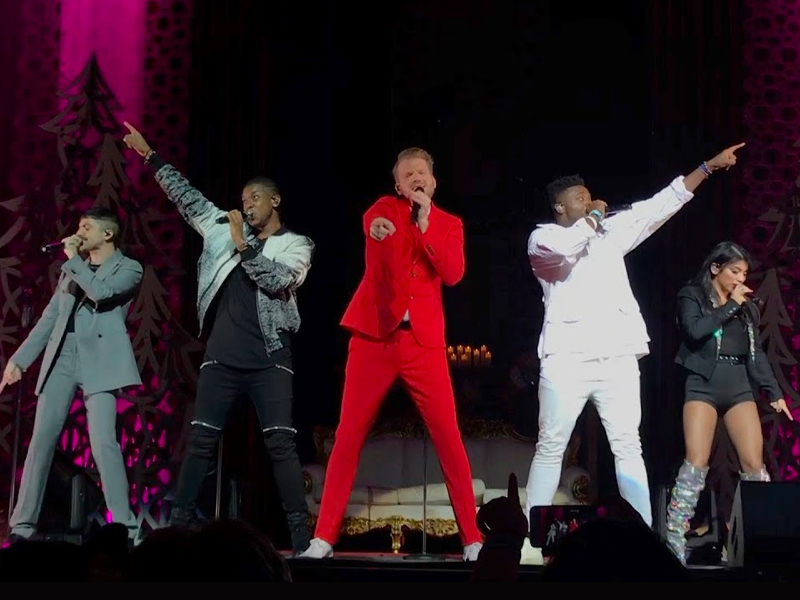 There are many things to say about Pentatonix performances, but one of them is that they are all consistently enthralling, and you get to experience their exquisite a capella at the MidFlorida Credit Union Amphitheatre on August 10! The group's performances are always mesmerizing and delightful, and they have been the best a capella ever. They will perform their original and cover songs, such as ''When the Party's Over,'' "What Kind of Love," "Happy Now," and many more. It's hard to resist wanting more from the beautiful vocals of Scott, Mitch, Kirstin, Kevin, and Matt are providing eargasmic harmonies. To add spice to their performances, they have brought with them Lauren Alaina, best beloved for her uplifting songs and elegant ballads. See them on this stop for their 2023 "Pentatonix: World Tour." Get tickets now!
A capella group Pentatonix consists of vocalists Scott Hoying, Mitch Grassi, Kirstin Maldonado, Kevin Olusola, and Matt Sallee. The group has been coming out with eargasmic tunes since 2011. Their arrangements incorporate vocal harmonies, basslines, riffs, percussion, and beatboxing while covering contemporary pop and Christmas tunes and writing original material. Their earliest big break came the same year they won NBC's "The Sing-Off" competition. The following year, they released an EP called "PTX Vol. 1," which was a big success. This included bop tunes like Nicki Minaj's "Starship" and Gotye's "Someone I Used to Know." Another EP, "PTX Vol. 2," was released in 2013, and this was momentous as they won their first Grammy in 2015 for the song "Daft Punk" from this album. This was their first Grammy nomination, following "Dance of the Sugar Plum Fairy" (2016) and "Jolene," a collaboration with Dolly Parton (2017). Their most recent album is their "Holidays Around the World" record, released last year.
Singer-songwriter Lauren Alaina is pushing forward a contemporary country-pop sound. She first gained popularity after competing in the tenth season of American Idol, where she was a runner-up. She has released three albums in her career: "Wildflower" (2011), "Road Less Traveled" (2017), and "Sitting Pretty On Top of the World." Her debut reached the fifth spot on the Billboard 200 in 2011, and she has maintained her place in the charts (especially in the country charts) after that.
On the North American leg of their World Tour, Pentatonix will be coming to the MidFlorida Credit Union Amphitheatre on Thursday, August 10. Alongside Lauren Alaina, this show is going to be a treat! Reserve your tickets now!