MidFlorida Credit Union Amphitheatre At The Florida State Fairgrounds | Tampa, Florida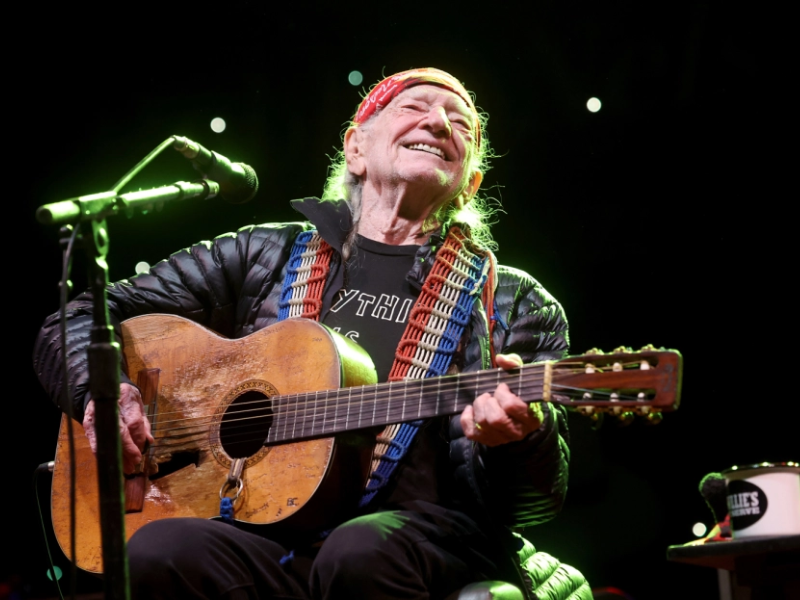 It's Willie Nelson's 90th birthday, and you're invited to his annual festival! We will be celebrating his life and legacy with this year's Outlaw Music Festival with Willie Nelson and Family, The Avett Brothers, Gov't Mule, and Elizabeth Cook! The festival will be held in MIDFLORIDA Credit Union Amphitheater on October 7, 2023! It's a massive lineup from one of the most globally celebrated musicians, authors, actors, and activists. Imagine a gathering of music genres and styles from Americana, country, to roots. Imagine endless festival food, drinks, and numerous activities. Imagine the blast of strings and voices as you enjoy the acts of incredible artists. It will definitely be a great day of music and fun, especially with family, friends, and fellow fans! Let yourself free on Friday with the outlaw country icon and a parade of great artists! Get yourself filled with the outlaw spirit of music, so buy your tickets now!
Outlaw Music Festival is an annual music festival that sprouted in 2016 in Scranton, PA. The show was sold out, and so well-received that Blackbird and Nelson developed the festival into one of the biggest annual touring franchises in North America. It features amazing musicians who perform varied and freeing music.
This year on October 7, 2023, the festival will be visiting MidFlorida Credit Union Amphitheater. It will feature Willie Nelson and Family, The Avett Brothers, Gov't Mule, and Elizabeth Cook.
Willie Nelson grew up singing gospel music, and since he was 13 up until high school, he performed at dance halls and honky tonks with local bands to help his family. His popularity grew, and local girls founded the Willie Nelson Fan Club. This beginning led to Nelson moving to Nashville and back to Texas, composing music and becoming a national sensation with his outlaw country music. Nelson was inducted into the Country Music Hall of Fame in 1993, won the Library of Congress Gershwin Prize, won 11 CMAs, 12 Grammys (and a Grammy Lifetime Achievement Award), and 6 ACMs.
The Family, Willie Nelson's band, is his touring and recording group. The current members of the group are Willie Nelson, Mickey Raphael, Billy English, Kevin Smith, and Micah Nelson.
The Avett Brothers will also be gracing the stage at the festival. They are composed of two brothers, named Scott and Seth Avett, with Bob Crawford and Joe Kwon. Mike Marsh, Tania Elizabeth, and Bonnie Avett-Rini are the band's touring members. They are known for their tragic, joyful, and inexhaustible music—in traditional folk and bluegrass flair with a dash of rock and roll.
Gov't Mule adds funk and blues to each festival they perform in. They are a Southern rock jam band founded in 1994. They blast out a mixture of blues, hard rock, and incredible improvisation.
Elizabeth Cook adds to the hype as a critically acclaimed live act and recording artist from Nashville. She was called a "sharp and surprising country singer" by The New York Times. Kevn Kinney from Drivin' and Cryin' comments that Elizabeth Cook is way ahead while under the radar, so everyone needs a supercharger to catch up with her!
The festival is fueled by incredible artists. Get ready to take part in one of the best festivals in the country at MidFlorida Credit Union Amphitheater, the largest outdoor concert-only venue in the Tampa Bay Area. Willie Nelson can't wait to celebrate his 90th birthday with a great lineup of artists and you! Get your tickets now!