MidFlorida Credit Union Amphitheatre At The Florida State Fairgrounds | Tampa, Florida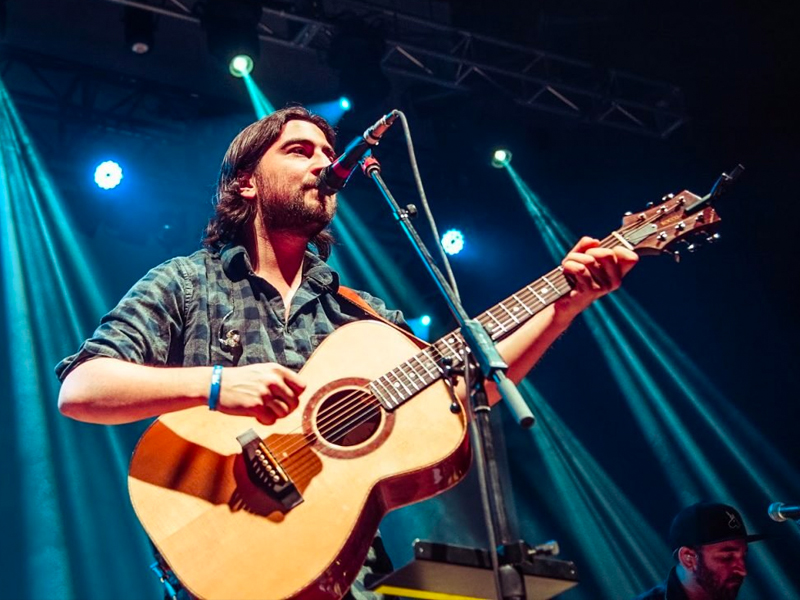 Florida music lovers, are you ready for one breathtaking evening featuring the soul-stirring melodies and heartfelt lyrics of the Vermont-based artist Noah Kahan? That is one silly question, right? We know you can't get over the artistry of Kahan, who weaves a tasteful blend of folk and pop tunes. Catch the "Hurt Somebody" hitmaker this October 10 at the MidFlorida Credit Union Amphitheatre as he serenades his fans with his chart-topping hits, including "Young Blood," "Part of Me," and "Northern Attitude," among many others. The amphitheater will come alive as you immerse yourself in this highly-anticipated show featuring Kahan's authentic and emotional storytelling abilities. As part of his "Stick Figure Tour," the show will feature singer-songwriter Samia as his guest. Don't miss this chance to connect with Kahan, as he is known to form a genuine connection with his audience. Secure your tickets today by hitting the "Get Tickets" link.
Known for his introspective songwriting and distinctive voice, Noah Kahan has risen up in the ranks among the most sought-after artists in today's generation. He is usually mentioned in the same breath as the likes of James Bay, Ed Sheeran, The Lumineers, and Lewi Capaldi, among many others. His indie pop tunes are like a marriage of Vance Joy and Ben Howard songs, thereby giving a compelling mix of folk-pop sound and soulful vocals.
Like any other artists, Kahan started to develop his talent during his teenage years. And what other better place to hone ones talent than in school, right? Well, Kahan started singing, playing guitar, and writing songs in high school. His love for perfroming extended in his local community when he performed in local venues and events, thereby making him popular in his own hometown. Like most artists, he also utilized the internet for his craft. He started posting videos of covers and original songs. Through this, he gained followers online, which ultimately increased his fanbase. In 2015, released a demo of "Young Blood" on SoundCloud. The song became popular online, drawing the ear of those working in the music business and leading to his discovery.
In 2017, Kahan released his debut single, which quickly became a viral sensation, leading Republic Records to sign him. The success of "Young Blood" allowed him to tour and establish himself as one of the most promising new musicians of the decade. Since then, he has released several hit singles, including "Hurt Somebody" featuring Grammy-nominated musician Julia Michaels. In 2019, Kahan released his debut album, "Busyhead," which peaked at #83 on the Canadian charts. Although it wasn't a major commercial success, it helped introduce him to a wider audience.
Kahan released subsequent albums, "I Am/I Was" in 2021 and "Stick Season" in 2022. "Stick Season" was particularly successful and reached number 3 on the Billboard 200, as well as charting in multiple countries such as Australia, Belgium, Canada, Ireland, and the UK.
This year, the Vermont-based indie music star will embark on a massive tour in support of his latest album. He will be bringing the excitement of his North American tour to several venues in the US and Canada, including Tampa, Florida's MidFlorida Credit Union Amphitheatre. Kahan will be joined by the rising singer-songwriter Samia Najimy Finnerty. Popularly known as Samia, the 26-year-old artist is famous for songs "Honey," "Maps," and "Country," among several others.
If you want to be a part of a meaningful concert this October, you are invited to Noah Kahan's concert. For ticket information and details on securing the best ticket prices, click the "Get Tickets" link.