MidFlorida Credit Union Amphitheatre At The Florida State Fairgrounds | Tampa, Florida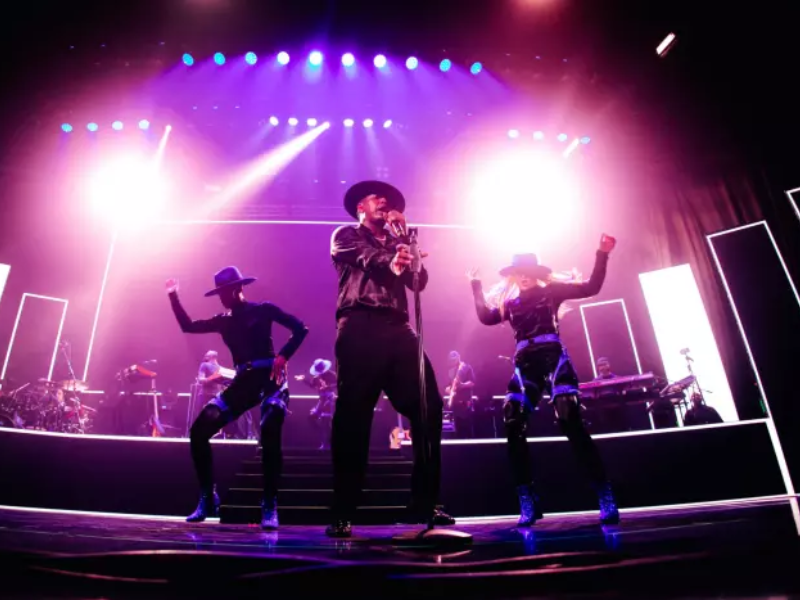 Your favorite American R&B singers are here to amp up your Sunday night! Catch Ne-Yo live at the MidFlorida Credit Union Amphitheatre on September 24, 2023! This event is part of his "Champagne and Roses" 2023 tour which kicks off early this summer. Get excited to hear the artist with 15 Grammy nominations and 3 awards! But wait, he's not the only one coming to serenade audiences live! Joining him on the tour is Robin Thicke, known for his hit "Blurred Lines," along with Mario, known for the emotional track "How Do I Breathe." Expect the air to be filled with velvety romance with Champagne and Roses! Watch the electrifying trio perform their hottest original tracks live at the MidFlorida Credit Union Amphitheatre, one of the best open-air venues in Tampa. Treat yourself and your friends to an unforgettable Sunday night! Tickets are up for sale now!
R&B sensation Ne-Yo is making his way to Florida to perform his "Champagne and Roses" 2023 tour which kicks off early in September.
"This one's for the GROWN & SEXY!" Ne-Yo tweeted alongside the tour announcement last June 12. The concert will feature special guests Robin Thicke, famous for his controversial single "Blurred Lines," and Mario, best known for his single "Let Me Love You."
Live Nation organized the tour which will travel across 15 cities starting on September 9 at Detroit's Michigan Lottery Amphitheatre before ending on October 4 in Mountain View at the Shoreline Amphitheatre.
Ne-Yo first gained popularity as a recording artist through his hit single "So Sick" released in 2005. Other tracks that Ne-Yo has recorded for Motown recordings and Compound Entertainment are "Sexy Love," "Closer," "Because of You," and "Miss Independent." He recently released Self-Explanatory in 2022, his eighth studio album which critics have labeled as the "most biographical album" of all of his compositions.
The Guardian has shared their review on his latest album, stating how he successfully showcases that still-distinctive voice across all 13 tracks. Singles that have stood out the most included "Layin' Low," "Don't Love Me," and "Want It All or Nothing."
Accompanying him on the tour is Robin Thicke, an American singer-songwriter, producer, actor signed under Star Trak Entertainment. Back in 2003, he released his debut record, titled "A Beautiful World," but is more popularly known for his 2013 hit single "Blurred Lines," which is still one of the best-selling singles to date. Pop singer Mario will also be joining the event. The artist is best known for chart-topping hits "Let Me Love You" and "How Do I Breathe."
The concert will take place at the MidFlorida Credit Union Amphitheatre, formerly known as the Live Nation Amphitheatre, one of Tampa's most beloved open-air venues. In 2019, the stage has been upgraded with state-of-the-art 21-foot-wide LED screens that provide an excellent concert experience wherever you are situated on the lawn.
For those seeking a more engaging experience, VIP packages will also be offered for the event which features special meet and greet opportunities and the chance to snap pictures with all of your favorite singers.
Tickets are already up for sale so grab yours now before it's too late!