MidFlorida Credit Union Amphitheatre At The Florida State Fairgrounds | Tampa, Florida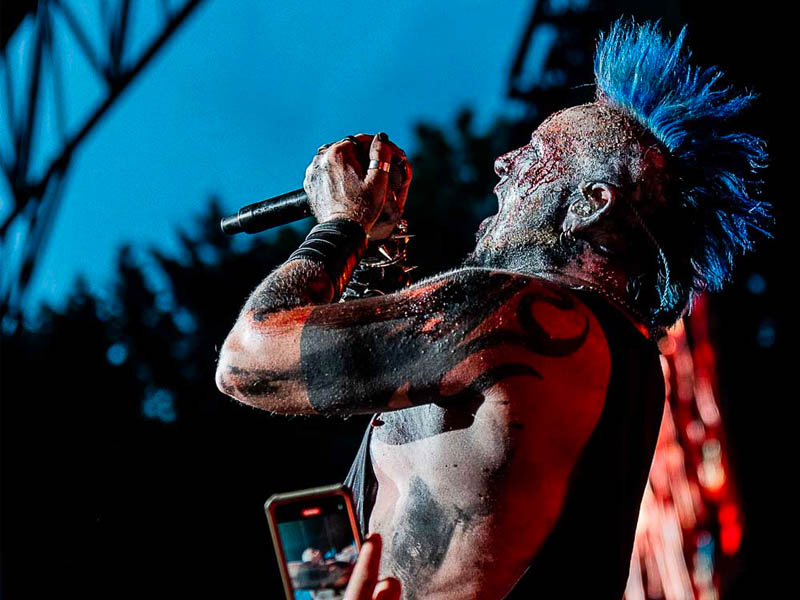 It's time for metalheads to gear up and take a ride to the Midflorida Credit Union Amphitheatre this summer! The iconic entertainment destination in East-Lake-Orient Park, Florida, will host a monster show featuring nu-metal veterans Mudvayne! The highly-technical band, who's notorious for their horror theatrics and shock rock theme, will bring their Psychotherapy Sessions to town on Friday, 21st July 2023! This means there will be plenty of hits, mosh-pit favorites, and songs that are simply produced to break some necks! As if this is not lethal enough for all you fans out there, this much-awaited concert also features special guest Coal Chamber, GWAR, Nonpoint, and Butcher Babies! So secure your tickets now and get ready to join the debauchery!
Heavy metal icon Mudvayne rose to prominence in the 2000s. At the time, nu-metal was rising, and new bands were continuously emerging. Mudvayne set themself apart with their "eye-catching" visuals and highly experimental music style. They released their self-titled debut album L.D. 50 in 2000 and topped the Billboard Heatseekers chart. The album, which features "Dig" and "Death Blooms," also entered the Billboard 200 and peaked at a moderate number 33.
Two years later, the band soared to number 17 on the charts with their sophomore effort, The End of All Things to Come. The gold-certified album featured hits. "Not Falling" and "World So Cold." The album contains various influences, including jazz, death metal, and progressive rock. It showcased the band's knack for experimenting with different genres and sounds. Critics revered the effort for its "multi-textured metal loaded with prog-rock shifts."
In 2005, Mudvayne dropped their highest-charting effort to date. Lost and Found peaked at number 2 on the Billboard 200 and sold over one million copies worldwide, making it the band's most successful studio effort of their career. Led by singles "Determined," "Happy?," and "Forget to Remember," Lost and Found was described by critics as having a more hard rock and thrash metal sound compared to its predecessor.
Grab tickets now to see the most incredible, neck-breaking concert of the season! Tickets to see Mudvayne and special guests at the MidFlorida Credit Union Amphitheatre are now available!