MidFlorida Credit Union Amphitheatre | Tampa, Florida
It's been a while since, we went outside. It's been a while since, we had a f***ing good rock gig! Korn and Staind come to rock out at MidFlorida Credit Union Amphitheatre on Saturday, August 7th 2021. Let's not F*** things up again, just one more Rock gig to enjoy! It's been a while since, we saw our friends. But I can still remember, just the way these guys sound! I cannot blame them, for not playing. Come on Florida! This is going to be the S***! Grab your tickets man, we got to get out there and get some ROCK! Two of the biggest Rock bands to walk the earth are finally playing again.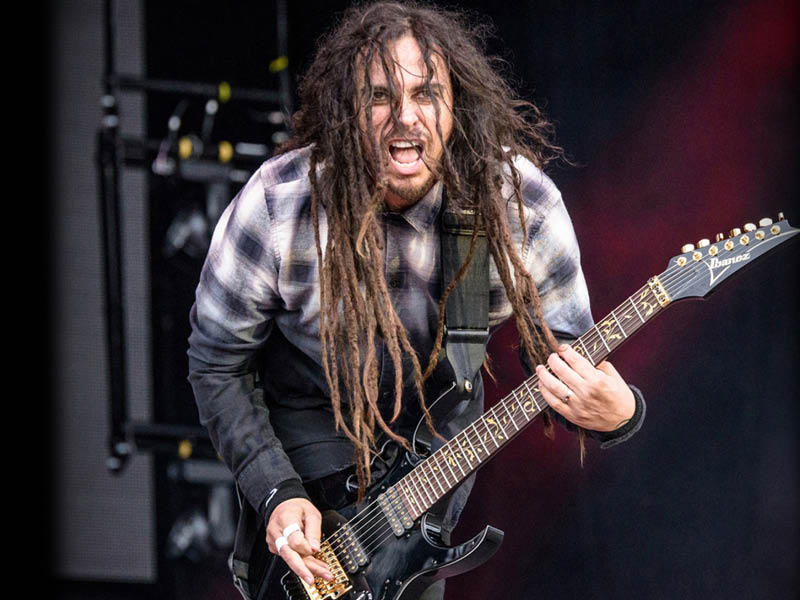 Korn is the pioneer American nu metal band from Bakersfield, California, consisting of founding members James "Munky" Shaffer on rhythm guitar, Reginald "Fieldy" Arvizu on the bass guitar, Brian "Head" Welch on lead guitar, and lead singer Jonathan Davis on bagpipes, with the addition of Ray Luzier on drums. Korns album, The Nothing, released in 2019, garnered Korn their 14th top 10 entry on the Billboard 200 chart. "On this album, death is a theme that runs through the whole thing. It's this entity, this force, which made me deal with depression, pain, suffering and trying to come to terms with it. It's me grieving. It was very emotional; I was crying and s***," said Korn singer Jonathan Davis to Billboard back in 2019.
Staind is an American rock band formed in Springfield, Massachusetts. The current lineup consisted of lead vocalist and rhythm guitarist Aaron Lewis, lead guitarist Mike Mushok, bassist and backing vocalist Johnny April, and Sal Giancarelli. In 2019 after a five-year hiatus, Staind reunited for festival performances and a hometown reunion show, where their new album, Live: It's Been Awhile, was recorded. Staind recently announced their first album in nine years as Live: It's Been Awhile was released digitally on May 7. The live album comes in at 15 total tracks and features the band's landmark single "It's Been Awhile."