MidFlorida Credit Union Amphitheatre | Tampa, Florida
The almighty, Kid Rock and his Bad Reputation tour with Grand Funk Railroad comes to MidFlorida Credit Union Amphitheatre on Saturday, June 11th, 2022. Grab some tickets right now, this is going to get wild, Kid has stated that this is probably going to be his very last big venue tour ever, so if you're a fan, this is going to be your last chance to see him live, and stand in the crowd and shout, "We the people, in all we do, reserve the right to scream, 'F*** you!"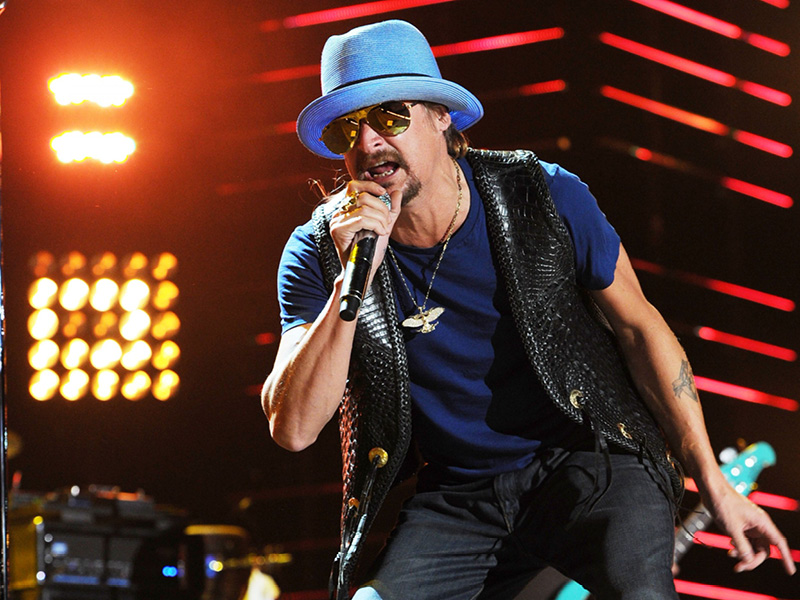 Promoting his Bad Reputation tour, Kid Rock said, "I just got off the phone with our 45th President, hopefully 47th, and he expressed how proud of me he was over 'We The People' being the number 1 song on iTunes! Suck on that you trolls, critics and haters!" He added, "thank you to all the fans, I can't wait to see you on tour! Pedal to the f***in' metal, LETS GO!"
Robert James Ritchie is Kid Rock, his breakthrough came with his fourth album, Devil Without a Cause, in 1998, and sold 14 million copies. Sweet Southern Sugar, is Kid's eleventh and latest studio album, coming out in late 2017 and featured the hit singles, "Greatest Show on Earth" peaking at number 16 on the Mainstream Rock chart, and "Tennessee Mountain Top" peaking at number 36 on the Hot Country Songs chart. The album itself debuted at number 8 on the Billboard 200, number 4 on the Top Country Albums, and peaked at number 1 on the Top Rock Albums charts.
Kid Rock's latest single, "We The People", a politically charged track that slams Joe Biden, Anthony Fauci, mask wearing and a few other things, came out mid-January to get fans excited about his latest tour. Author Brigette Gabriel said on Twitter, "Kid Rock's new song will be the number 1 hit of 2022." While Florida Republican representative Matt Gaetz tweeted, "Great American @KidRock topping the charts so strong…..he's probably running for Senator or Governor or maybe POTUS!"