MidFlorida Credit Union Amphitheatre | Tampa, Florida
Are you ready for a totally tropical time? Key West's favorite veteran beach bum, Jimmy Buffett, will be hitting up MidFlorida Credit Union Amphitheatre on Saturday 3rd June 2017 with his incredible Coral Reefer Band for a night of party songs and seriously laid-back vibes! Let Jimmy take you on a fun-filled journey to Margaritaville with his tales of hilarity and sing-along songs!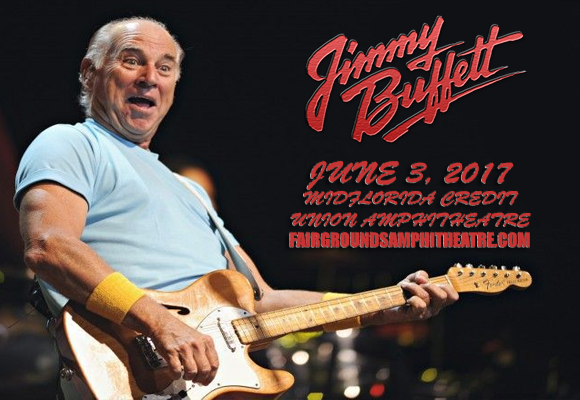 Singer, songwriter, author, actor and businessman Jimmy Buffett is best known for his party hits like "Why Don't We Get Drunk (And Screw)" and "Margaritaville" (ranked 234th on the Recording Industry Association of America's list of "Songs of the Century"). Buffett signed his first record contract in 1970, after originally pursuing a career in country music. After a move from Nashville to Key West brought about a change in both his lifestyle and direction, Buffet landed upon his well-loved "beach bum" persona, entertaining audiences with amusing anecdotes between sets, and developing a following of "Parrotheads," who continue to help him sell out shows, year after year.