MidFlorida Credit Union Amphitheatre At The Florida State Fairgrounds | Tampa, Florida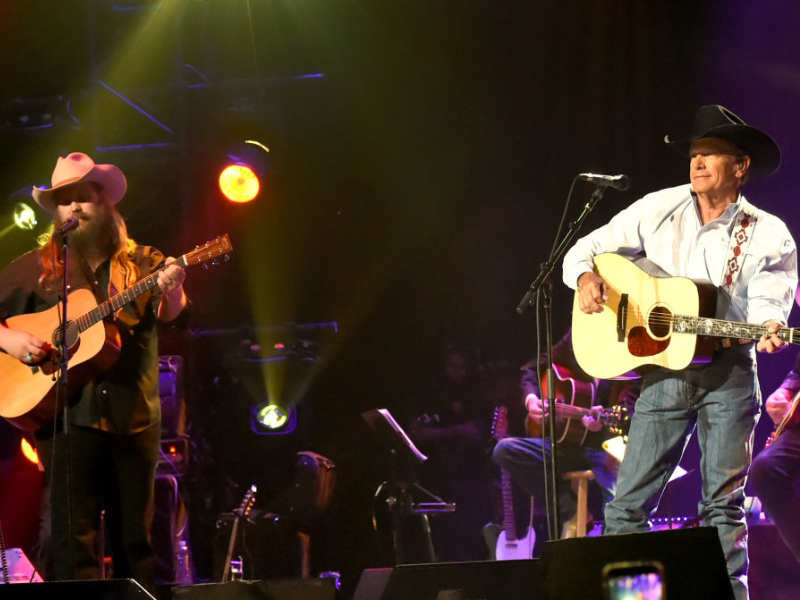 Veterans Day at Tampa is looking great this year! Walmart Presents Heroes & Headliners at the MidFlorida Credit Union Amphitheatre on Saturday, November 11th! Everyone, back up a bit because this show is launching a star-studded lineup of artists, including Chris Stapleton, Imagine Dragons, and the "Could've Been" pop singer H.E.R.! Stapleton is a country maestro, having won eight Grammy awards to date while rock band Imagine Dragons is best known for their singles "Radioactive and "It's Time". To turn up the heat, NFL player Rob Gronkowski and his girlfriend, Camille Kostek, will host this one-night musical event that aims to celebrate the commitment of past and current American heroes. Honor these brave veterans and march down to the FL State Fairgrounds for a meaningful rock concert this coming fall! Enlist now and purchase your tickets today by hitting the "Get Tickets" button to join the ranks of attendees!
Heroes & Headliners goes live on Saturday, November 11th, featuring Chris Stapleton, Imagine Dragons & H.E.R. at the MidFlorida Credit Union Amphitheatre!
For one night only in Tampa, Walmart presents a special celebration of Veterans Day as they've invited top artists to play live at the FL State Fairgrounds. The show welcomes the military community and all its supporters to celebrate a night of excellent music while honoring America's bravest individuals who continue to serve the country.
In the discussion of sponsoring the event, Walmart Associate and Veteran Robert shares how their goal is to support Veterans and military families during their service and beyond. "That's how we've built a culture where Veterans feel they belong, with benefits for their well-being and an understanding that the skills gained in service can transfer to any job out there. Our pillars of support include employment, education, entrepreneurship, and well-being," he explains.
Our first headliner is American guitarist and producer Chris Stapleton, who initially burst into the music scene with his debut album, Traveller. This record easily rose to the top of the Billboard charts and earned him two Grammies for Best Country Album and Best Country Solo Performance.
Next up, Imagine Dragons has emerged as one of the biggest pop-rock bands of the decade, with their third studio album Evolve earning double-platinum status. This same album yielded three number-one singles, including "Thunder," "Believer," and "Whatever It Takes".
Last but not least, Gabriella Sarmiento Wilson, more popularly known as H.E.R., is an American R&B performer who originally collaborated with Daniel Caesar on the chart-topping single "Best Part". Recently, she earned the Grammy Award for Song of the Year for "I Can't Breathe," and the track "Fight for You" later earned the Grammy Award for Best Traditional R&B Performance.
For those who can't make it to the event, fear not; a free live stream will be posted at Walmart's official website, so make sure you bookmark their page to make the most out of this opportunity.
Viewers shouldn't worry about space because the MidFlorida Credit Union Amphitheatre has an impressive 20,000-seat capacity and a refreshing outdoor ambiance that will please everyone planning to drop by. Salute all these brave individuals by purchasing your tickets to Heroes & Headliners live on November 11th!