MidFlorida Credit Union Amphitheatre At The Florida State Fairgrounds | Tampa, Florida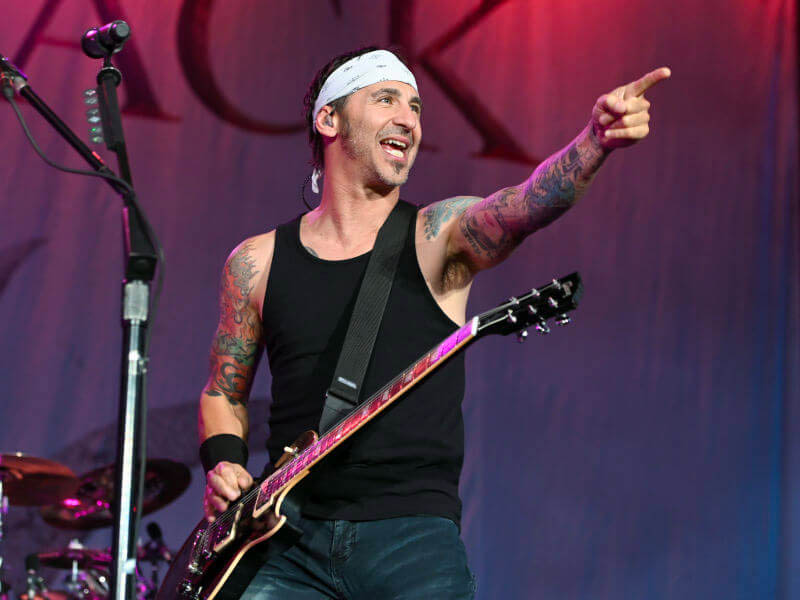 This summer, Godsmack's brand new effort Lighting Up the Sky is set to become one of the season's hottest hard rock albums. Dropped in spring, the album made waves on the Billboard charts, peaking at number 1 on the Top Hard Rock Albums chart. Godsmack is hitting the road for a massive summer outing to support this new record, and they're bringing along iconic metalcore band Atreyu along for the ride! On Saturday, 9th September 2023, Godsmack and Atreyu are scheduled to make a stop in Tampa, Florida! Get ready for the season's biggest hard-hitting rock show as Godsmack and Atreyu light up the Midflorida Credit Union Amphitheatre with their biggest hits! Godsmack is anticipated to perform a plethora of new tracks from their latest album, as well as their massive hits, such as "I Stand Alone," "Awake," "Bulletproof," and many more! Meanwhile, metalcore fans can expect Atreyu to deliver their incredible staples from their career-spanning catalog! It'll be a fun night of hard rock and metal hits, and it would be a shame to miss this one! Hurry and secure tickets now!
Godsmack's summer outing has already started and it's set to become one of the most talk-about rock tours in ages! The Grammy-nominated band is known for their amazingly tight sets and powerful stage presence. Lead singer Sully Erna is impossible to miss with his distinct and commanding vocals. This 2023, the band is promoting their eighth studio album, Lighting Up the Sky. The record is officially Godsmack's newest work in five years – since the release of their 2018 album When Legends Rise. Lighting Up the Sky was a long-time coming project and fans were ecstatic to catch this record. Hence, upon its release in spring, the album soared to number 1 on Billboard's Top Hard Rock Albums chart.
For their summer tour, Godsmack will debut songs on the new album, including its singles "Surrender," "You and I," and "Soul on Fire." Aside from new songs, fans can also anticipate some familiar staples, such as "When Legends Rise," "1000hp," "Under Your Scars," and more. The show is also guaranteed to deliver some iconic hits, such as "I Stand Alone" and "Awake."
Being one of the most highly-anticipated live bands this summer, Godsmack continues to show fans that they're more than just a legacy from the early 2000s era. The band continues to belt out new hits and top the charts with their latest albums. They're still the kings of American hard rock music and are here to show you why.
Godsmack's tour brings along special guest Atreyu. The metalcore outfit also emerged during the height of the new wave of American heavy metal era and continues to release new music. In 2021, the band dropped their latest album, Baptize, which spawned chart-performing hits, "Save Us" and "Warrior." These songs were followed by two more singles, "Underrated" and "Catastrophe." Aside from studio albums, Atreyu also came out with two new EPs, The Hope of a Spark and The Moment You Find Your Flame.
The band's recent spring shows have a healthy mix of new and old songs. Atreyu has opened some of their spring shows with "Drowning" from their 2023 EP The Hope of a Spark. Their setlist has also included their most sensational hits, "Becoming the Bull" and "Blow," from their number 1 album, Lead Sails Paper Anchor.
Catch Godsmack and Atretyu this summer as they tear up the stage at the MidFlorida Credit Union Amphitheatre on Saturday, 9th September 2023! Tickets are now available through the Get Tickets link!