MidFlorida Credit Union Amphitheatre At The Florida State Fairgrounds | Tampa, Florida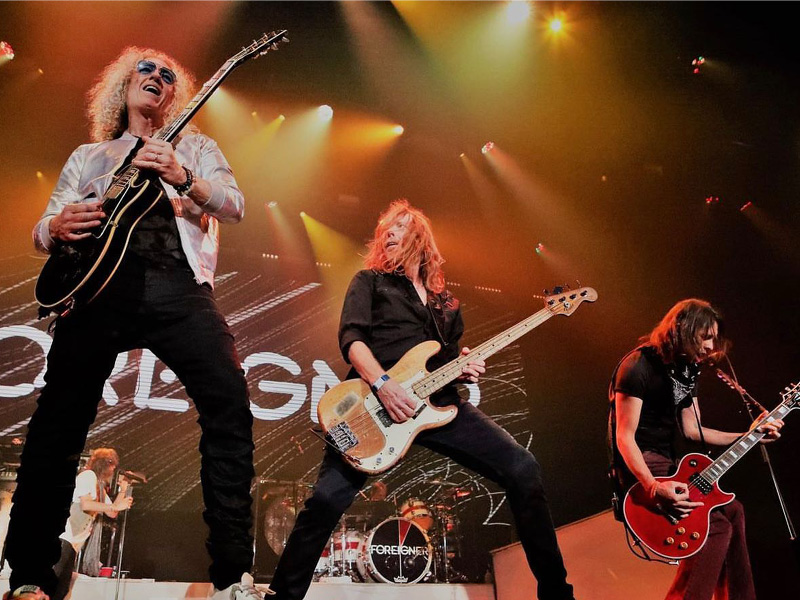 Two of the world's all-time best-selling bands, Loverboy and Foreigner, will be performing live at MidFlorida Credit Union Amphitheatre on Sunday, July 9th 2023. Foreigner and Loverboy, two absolutely legendary rock bands, have teamed up together for a final tour that will run from 2023 to 2024. So while you still have time, get your tickets, as this could be the last time you see either band, ever. Both the Canadian band Loverboy, which debuted in 1979 and has sold millions of copies worldwide since releasing its debut album in 1980, and the American band Foreigner, which has sold well over 80 million records, are incredible.
Few bands have ever been as proud of their backgrounds as Foreigner, with both British and American artists making up the rock group that was created in New York City in 1976 and quickly became popular. After releasing a top-5 charting, five-time platinum debut album in 1977, the band never looked back. Foreigner, one of the world's most well-known rock acts, with 10 multi-platinum albums and 16 Top 30 songs to their name, have crafted some of rock and roll's greatest lasting anthems. The band has topped the charts for more than 40 years, thanks to a number of radio hits and lasting fan interest. Billboard's "Greatest of All Time" list includes Foreigner prominently in each category, and with over 80 million records sold globally, Foreigner is one of the world's all-time best-selling bands.
Loverboy is a Canadian rock band founded in 1979 in Calgary, Alberta. Their debut album was released in 1980, and they may still be heard on Classic Rock and Classic Hit radio shows today. Throughout the 1980s and 1990s, Loverboy had a number of successful singles in both Canada and the United States. In November 2022, the band announced that they would embark on their farewell tour, which would begin in 2023 and end in 2024.