MidFlorida Credit Union Amphitheatre At The Florida State Fairgrounds | Tampa, Florida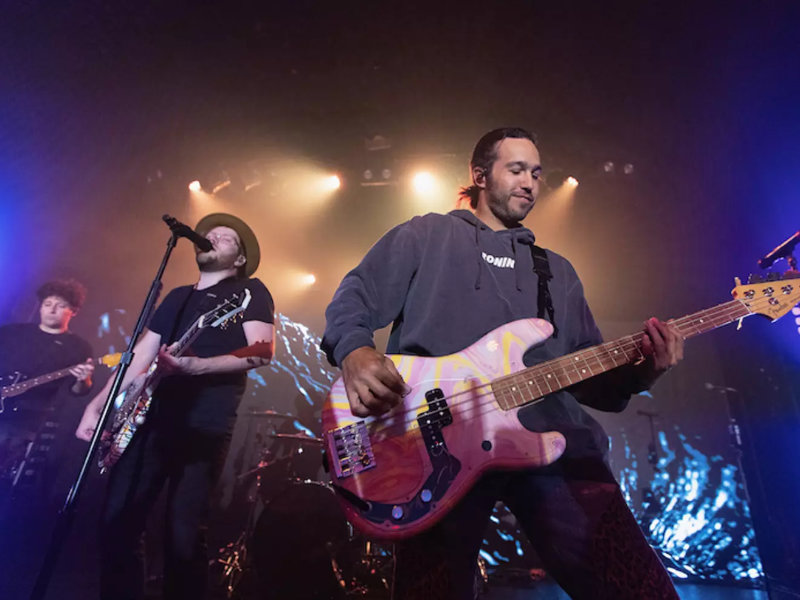 Fans of Fall Out Boy are ecstatic about their new tour, "So Much For (Tour) Dust." In order to promote their new album, "So Much For (Star) Dust," they will be performing live at the MidFlorida Credit Union Amphitheatre on Tuesday, July 25, 2023, and you can be there to see it all unfold in person. They'll be joined onstage by Carr, Royal & The Serpent, and Bring Me The Horizon. This is Fall Out Boy's first concert since 2018, and that means tickets will sell out very quickly. You've come to the right place, as this is the best site to grab yours. Click the "Get Tickets" button to guarantee yourself one of the best seats in the house. Quickly, do it now.
The members of Fall Out Boy formed in Wilmette, Illinois, the hub of Chicago's extreme punk scene. With the release of their 2005 album "From Under the Cork Tree," which included the top 40 hits "Sugar, We're Goin' Down," and "Dance, Dance," they experienced mainstream success for the first time. This album was certified double platinum, meaning it sold millions of copies.
The band has made significant contributions to music, such as "Infinity on High," which debuted at number one on the Billboard 200 with first-week sales of 261,000 copies in 2007 and contained songs like "This Ain't a Scene, It's an Arms Race" and "Thnks fr the Mmrs," which all became huge hits. The album "Save Rock and Roll," released in 2013, became Fall Out Boy's second consecutive number-one album. It featured the top 20 single "My Songs Know What You Did in the Dark (Light Em Up). American Beauty/American Psycho, the band's sixth studio album, debuted at the top of the Billboard 200, featuring the single "Centuries," which peaked at number ten on the Billboard Hot 100, and the song "Uma Thurman," which peaked at number twenty-two. Their seventh studio album, Mania, released in 2018, also had a number one debut.
The band's extensive discography combined with new material guarantees that this performance will be the highlight of the year. Before the event sells out, you can secure your spot by clicking the "Get Tickets" button on this page.