MidFlorida Credit Union Amphitheatre At The Florida State Fairgrounds | Tampa, Florida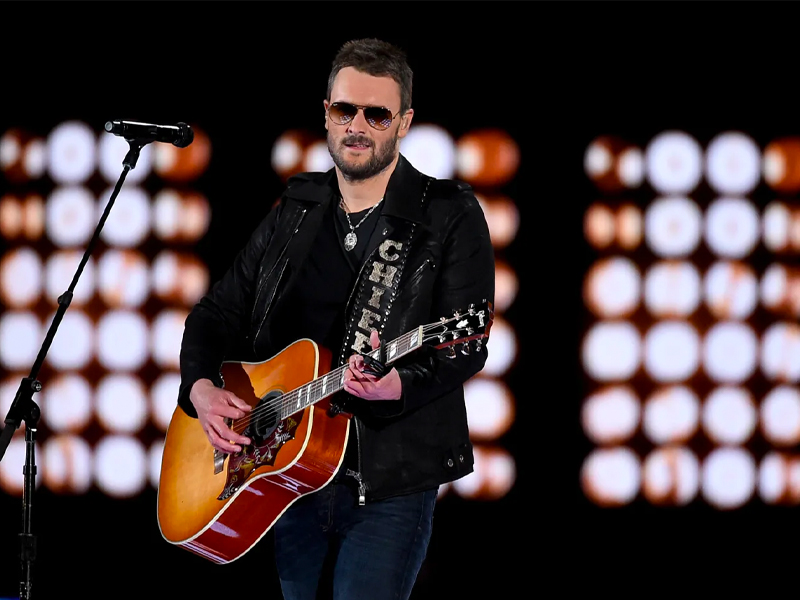 A burst of outlaw country music will loudly play this September 23 at MidFlorida Credit Union Amphitheater as the legendary country rebel, Eric Church, brings the excitement of his "The Outsiders Revival Tour" to The Florida State Fairgrounds. Get ready for a multifaceted rollercoaster journey as he performs rule-breaking songs from hit albums, "Mr. Misunderstood," "Desperate Man," and "Heart & Soul." The "Springsteen" hitmaker will be joined by the equally-rebellious rock and roll band Whiskey Myers, who is set to start off the concert with a daredevil performance. Mark your calendars for an energy-induced experience as these rebellious country rock artists raise the roof off the stadium and sing the night away!
As one of the biggest contemporary country stars today, Eric Church knew early on that music was his passion and that he was meant for the music industry. He started composing songs at the early age of 13, jumping from one band to another. These early experiences enabled him to be discovered and to be later signed to Capital Records Nashville, a destiny made in heaven. Later in 2006, Church's debut single "How 'Bout You" reached the country Top 20, which would lead up to a well-deserved Grammy nomination for "Best Country Album" as well as "Best Country Song and Solo Performance" for "Springsteen," only one of the many songs in his breakout album "Chief."
Now, six albums later, Church is widely recognized as a significant figure in country music. In addition to his six ACM awards, four CMA awards, and ten Grammy nods, he has dominated the country music airwaves. Thanks to hits like "Springsteen," "Like A Wrecking Ball," "Heart On Fire," "Hell Of A View," "Homeboy," and many others. His most recent album, 2021's "Heart & Soul," topped the charts internationally and earned a nomination for "Best Country Solo Performance" at the 63rd Annual Grammy Awards.
Good news to all Eric Chruch fans because the singer will embark on a massive tour this 2023 dubbed "Outsiders Revival Tour." Church hasn't toured the country's outdoor venues in over a decade, so this tour is especially significant. As a result, audience members may anticipate that he will bring his A-game to these performances. This summer, Church will perform in over 30 cities, including Florida, on September 30 at the MidFlorida Credit Union Amphitheater. He will be joined onstage by the Texas-based American Southern rock/country group Whiskey Myers.
Composed of Cody Cannon (lead vocals, guitar), John Jeffers (lead guitar, vocals), Cody Tate (lead and rhythm guitar), Jeff Hogg (drums), Tony Kent (percussion/drums), and Jamey Gleaves (bass) Whiskey Myers will light up the stage on Saturday. Their open-highway tunes and back-porch ballads are sure to light up the crowd before Eric Church takes center stage. Now that's a worthwhile Saturday to end your September with a bang. Get your tickets now!