MidFlorida Credit Union Amphitheatre At The Florida State Fairgrounds | Tampa, Florida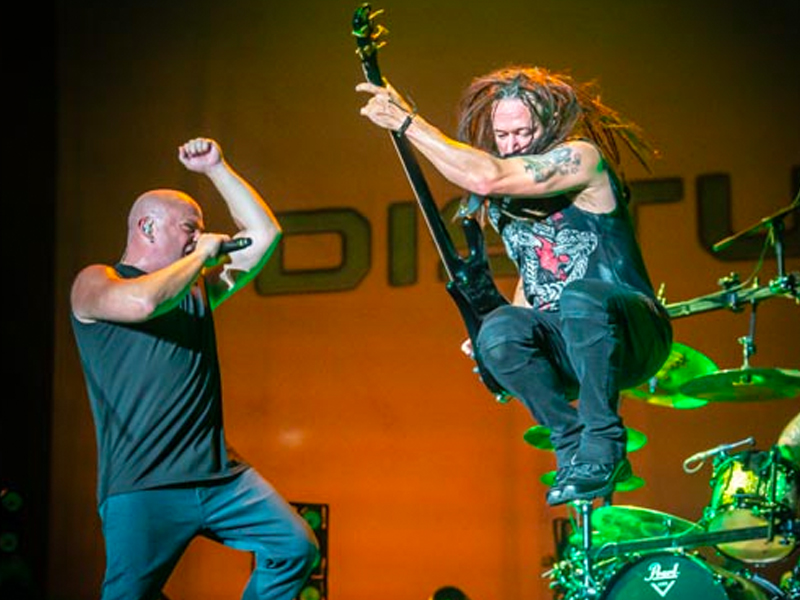 Flash your rock signs to the air and be ready for a night filled with hardcore and metal rock music from one of the most successful metal bands in the world. Be sure to get a hold of a ticket for Disturbed's concert at MidFlorida Credit Union Amphitheatre on August 5. The David Draiman-led band will add to the heat of summer as they bring their "Take Back Your Life Tour" to Florida State Fairgrounds, performing their classic hits and recent tunes from their 2022 album "Divisive." If you have missed seeing the swaggering frontman Draiman and hearing the band's melodic complexities, this is your chance to see them live again! Score your tickets now and be ready to sing along to "Down With The Sickness," "Remember," "Stupify," and many others. Click the "Get Tickets" link to start reserving your tickets today!
Disturbed is an American '90s heavy metal rock band consisting of David Draiman, Dan Donegan, John Moyer, and Mike Wengren. They are a multi-platinum-selling heavy metal group based out of Chicago. The band hit it off in the 2000s with their studio album "The Sickness." ranking up to number 29 on the Billboard 200, eventually garnering it a five-time platinum award. Consisting of iconic, quintessential songs like "Stupify," "Voices," and "Down With The Sickness."
The band name came from what Draiman described as symbolizing their feeling at that time. In 2002 Disturbed's "Believe" reached the top of Billboard 200, and 6 years later, the darker and more textual "Indestructible" allowed them their first Grammy nomination. They took a hiatus around 2011 to pursue individual interests and experiment outside the group. And much to the fans' delight, in 2015, they came back strong with a new album, "Immortalized," becoming their fifth consecutive studio album to top the Billboard 200.
This year Disturbed will be embarking on a full North American tour first ever since the band's last one in 2018. The "Take Back Your Life" tour will be a 36-date summer/spring tour just recently from the success of the 2022 album "Divisive." Mark your calendars on August 5 because legendary nu-metal, hard rock, alternative quartet Disturbed is visiting MidFlorida Credit Union Amphitheatre.