MidFlorida Credit Union Amphitheatre | Tampa, Florida
Fans get ready for the time of your lives as Dave Matthews Band are back on the road for 2019! Big news for their dedicated following as DMB followers just cannot get enough of their performances as every one of them is one of a kind! Book your tickets today for their summer show as they head to MidFlorida Credit Union Amphitheatre on Wednesday 24th July 2019… to experience it all for yourself!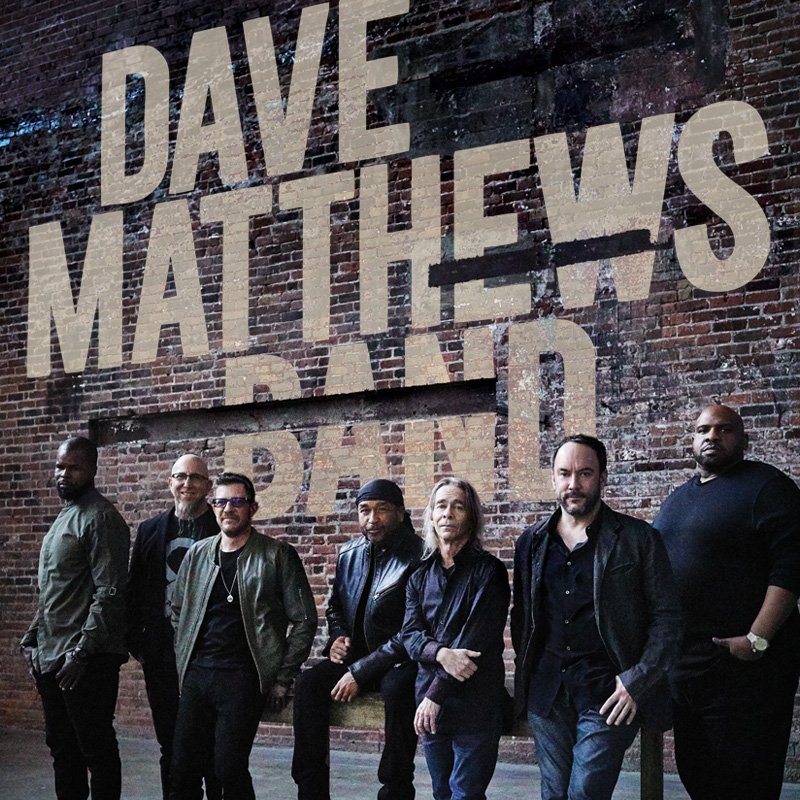 The Dave Matthews Band are one of those groups that just keep on giving, with their incredible live performances, they have stunned and wowed crowds all around the globe and always give an unforgettable experience to each and every crowd. With their effortless abilities to be able to jam and improvise right before their fans eyes – Dave Matthews Band have made it clear from the get go that every show of theirs is never the same, making them one of the most popular bands to see live, not once but time and time again! Their new and improved way of showcasing what music is really about has had people talking and critics raving – so it's no wonder most of their previous tours have been a total sell out!
Dave Matthews Band was formed in 1991, and is composed of singer-songwriter and guitarist Dave Matthews, bassist Stefan Lessard, drummer/backing vocalist Carter Beauford and saxophonist LeRoi Moore. The band lost their saxophonist, Moore, due to an unexpected death in 2008. Filling-in on his spot was Grammy Award-winner Jeff Coffin (of BÈla Fleck and the Flecktones). Over the years, additional members were added to the line-up: Boyd Tinsley ñ violin, vocals, mandolin, flute; Tim Reynolds ñ electric guitar and Rashawn Ross ñ trumpet, backing vocals. With their groundbreaking studio releases, including six consecutive studio albums debut in the top spot of the Billboard charts – DMB have constantly taken to the stage – travelling far and wide to bring their music to life.
DMB songs include the likes of :Ants Marching," "Satellite," "Too Much," "Crash Into Me," "Don't Drink the Water," "Stay (Wasting Time)," "The Space Between," and "Funny the Way It Is." – just to name a few…
If you love the Dave Matthews Band then you would be crazy to give this once in a life time chance a miss, as fans who have seen them play before will tell you, they are a must-see live band!