MidFlorida Credit Union Amphitheatre At The Florida State Fairgrounds | Tampa, Florida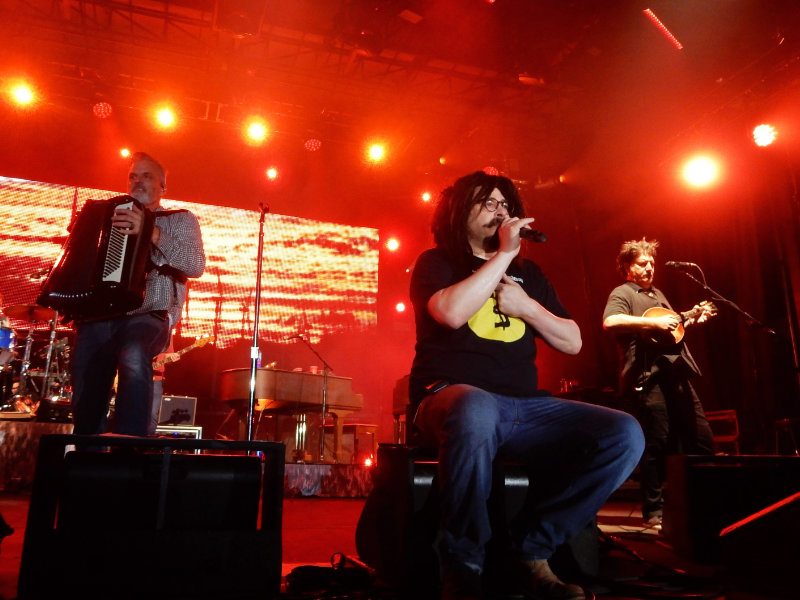 It's been a long time coming, but it is finally here. The Banshee Season Tour 2023 by Counting Crows is finally here, and it is absolutely massive—56 dates to be exact. They are bringing along special guests in the form of the emo band Dashboard Confessional, and together they will light up the city during their stopover at the MidFlorida Credit Union Amphitheatre on Wednesday, August 9, 2023, with their incredible vocal and musical instrument mastery. You really have to be there live to witness all of this brilliance, but you have to grab your tickets right here and now before they sell out!
Counting Crows rose to fame in the nineties with their multi-platinum debut album, August and Everything After, which featured the hit "Mr. Jones." That album would go on to sell 7 million copies in the United States alone. Since then, they have continued to captivate audiences with their unique sound and heartfelt lyrics, making them a beloved staple in the music industry. Six albums and millions of record sales later, they can claim Grammy nominations, an Academy Award nomination, and sold out concerts.
Dashboard Confessional is a great support act for the headlining band. They became popular in the early 2000s thanks to their confessional lyricism and emo-pop sound, and they have since become a fan favorite. Their live shows are always a great addition to a concert lineup because of the energy and intimacy they bring to the stage.
As an added bonus, you should check out the video of Counting Crows frontman Adam Duritz and Dashboard Confessional's Chris Carrabba "packing" for the trip down below. The two met at Neil Young's 2003 benefit concert for the Bridge School in San Francisco, which was the 17th annual one. They became fast friends after that and have worked on many projects together since.
All you have to do now is grab your tickets, which is easily done by clicking the "Get Tickets" button before it's too late.