MidFlorida Credit Union Amphitheatre | Tampa, Florida
Progressive metal fans get ready for a treat! Coheed and Cambria are back on tour once again in 2018, and they're travelling with pop punk band Taking Back Sunday! They're on their way to the MidFlorida Credit Union Amphitheatre on Saturday 7th July 2018 – DON'T miss it! Get your tickets now while you can!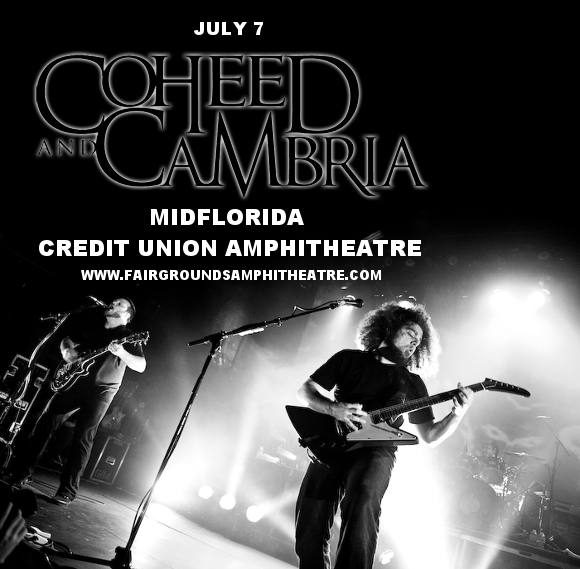 Coheed and Cambria's last release, "The Colour Before The Sun," marks their first departure from concept album since the band's inception. Each track on the album stands out in its own right. "Island is very much the beginning of the record," Claudio Sanchez, the creative mastermind behind the band's themes and concepts. "It opens with the sound of the Q Train going into Brooklyn, and that's the train that I would frequent when going in and out of Brooklyn into Manhattan. It's very much the beginning of my identity crisis when writing this record, too. I had a hard time writing songs in this new apartment – or at least I thought I did… I needed to leave and get back to the country, and that's essentially what Island is about."
Listen to "Island," below – but don't wait about too long to get your tickets, they won't last!