MidFlorida Credit Union Amphitheatre At The Florida State Fairgrounds | Tampa, Florida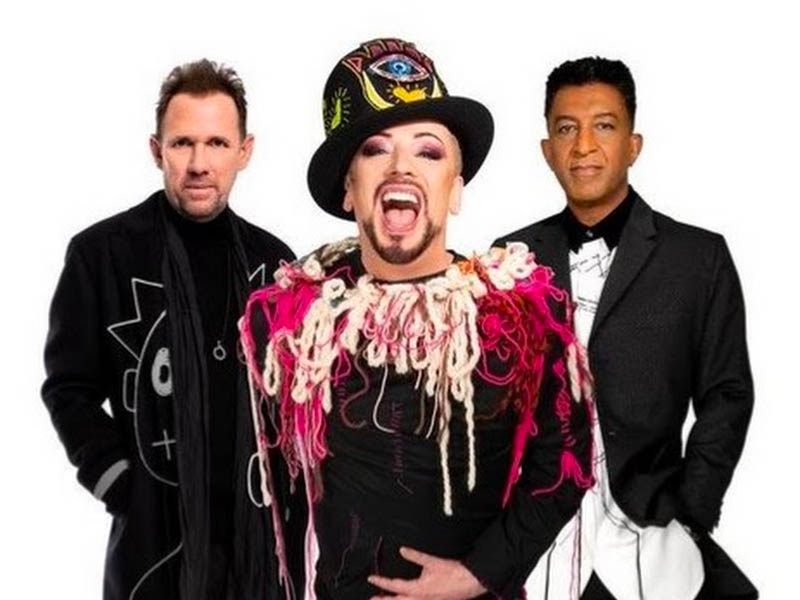 Are you aching for a trip back to the '80s? Well, you can! This summer, you can goo on a great nostalgic trip in Tampa, Florida! On Saturday, 15th July 2023, MidFlorida Credit Union Amphitheatre will host a one-night show featuring '80s pop legends Boy George and his legendary band, Culture Club! The celebrated pop singer who pioneered the androgynous style and the band that has sold over 50 million records worldwide will take over the stage and belt out their unforgettable hits! Fans can anticipate several timeless hits, such as "Karma Chameleon," "Do You Really Want to Hurt Me," "Church of a Poison Mind," and much, much more! Apart from older hits, fans can also look forward to newer songs from the band's latest album, Life! This 2023, they are embarking on a massive trek comprising over 20 shows in North America! Hurry and secure your tickets now for a chance to see one of the biggest bands that emerged in the '80s!
Grammy Award-winning band Culture Club is one of the most prominent pop acts in the '80s. Their music took the world by storm, bringing the new romantic era to mainstream popularity. Lead singer Boy George popularized a look that indeterminates gender, which jumpstarted the androgynous fad. Apart from being a cultural icon, the band has released several critically-acclaimed studio efforts, three of which are certified platinum in the U.S. Culture Club was formed in London in 1981, with members bassist Mike Craig, singer Boy George, drummer John Moss, and guitarist Roy Hay. The group signed with Virgin Records, and the rest was history.
The band released their debut album, Kissing to Be Clever, in 1982. The album belted out several hits, including their breakout single, "Do You Really Want to Hurt Me," and " Time (Clock of the Heart," which was listed in Rock and Roll Hall of Fame's 500 Songs that Shaped Rock and Roll in 1999. Kissing to be Clever debuted at number 14 on the Billboard 200 and entered the charts in 11 other countries. One year after its release, the album was certified platinum in the U.S. after reaching over one million in sales.
After their phenomenal debut, the band released their sophomore effort, Colour By Numbers. The album notably spawned the monster hit single "Kar Chameleon," which topped the charts in 14 countries, including the U.S. The song's popularity led to multiple gold certifications in various territories and a platinum certification in the U.K. Apart from "Karma Chameleon," Colour By Numbers featured several more hits, " Church of the Poison Mind," "Victims," "Miss Me Blind," and "It's a Miracle."
The band moved on to release four more critically-acclaimed studio albums, including their latest effort, Life. The 2018 album was their first official studio release in 19 years and marked the return of the legendary pop band. The album received wide acclaim from fans and critics and entered the charts in 11 countries.
With over 50 million records sold worldwide, Culture Club remains a prominent force in the pop-new wave industry. This summer tour, titled The Letting It Go Show, will also feature performances from Howard Jones and BERLIN! Hurry and score tickets now before you miss out!