MidFlorida Credit Union Amphitheatre | Tampa, Florida
Grammy-nominated comedian, actor, and podcaster, Bill Burr, makes a Slight Return to arena and amphitheater tours! Bill Burr comes to MidFlorida Credit Union Amphitheatre on Friday, May 20th, 2022. One of the top comedic voices of his generation achieving success in TV, film, podcasting, as well as on stage, Bill Burr hosts an incredibly funny night, speaking about his experiences, current events, going on tour, sports, and offers advice, sometimes good advice, sometimes, well, it's a comedy show, don't try this at home! Grab some tickets now and come and have a laugh out loud night.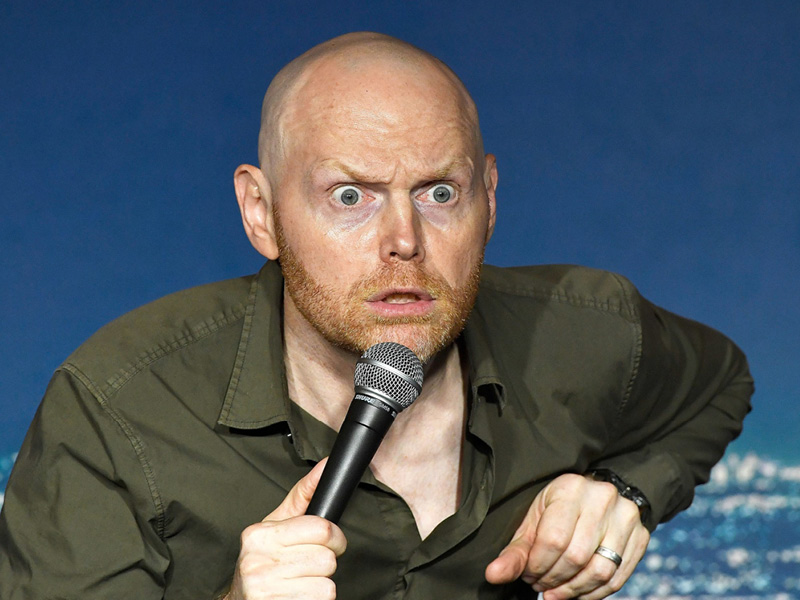 Bill Burr is the creator and star of the animated Netflix series, F Is For Family, which will premiere its fifth and final season later this year, starring Bill, Laura Dern, Justin Long and Sam Rockwell in the cast. In September, Bill guest-starred in a role on the hit FX on Hulu series, Reservation Dogs, and then he released the live, vinyl, double album, Bill Burr Live From Madison Square Garden. In October 2020 Bill made his debut as host of Saturday Night Live, and His latest stand-up comedy special, Paper Tiger, from 2019 on Netflix, received a nomination for Best Comedy Album at the 63rd Annual Grammy Awards. He starred opposite Pete Davidson and Marisa Tomei in the Judd Apatow film, The King of Staten Island, and he starred as Mayfeld in The Mandalorian on Disney Plus. His Monday Morning Podcast, is an off-the-cuff, twice-weekly rant that continues to be a fan favorite, garnering hundreds of thousands of, listens and views on YouTube per week. Bill appeared in the Hugh Jackman film, The Front Runner; the Mark Wahlberg and Will Ferrell film, Daddy's Home, he co-stared opposite Kevin Costner in the indie film, Black or White, was in the Paul Feig film, The Heat, alongside Sandra Bullock and Melissa McCarthy and in the Al Pacino and Christopher Walken film, Stand Up Guys.