MidFlorida Credit Union Amphitheatre | Tampa, Florida
Tampa Bay Area's largest concert venue will light up with excitement this Thursday, July 21, 2022, as our favorite Nickelodeon Boys, Big Time Rush will take MidFlorida Credit Union Amphitheatre by storm in their Forever Tour stop at East Lake-Orient Park, Florida. Join Carlos, Kendall, Logan, and James in an evening of nostalgic hits and new songs that will surely take you back to the 2010s. So grab your tickets now, call all your friends, and tell them about this reunion concert we've all been waiting for. Mark your calendars because you don't want to miss this opportunity to relive the magic of Big Time Rush and see what the boys have been cookin' all these years. We waited almost a decade for the boys to reunite. So let's all show our love and support to them by joining them in this summer's most awaited show. See you there!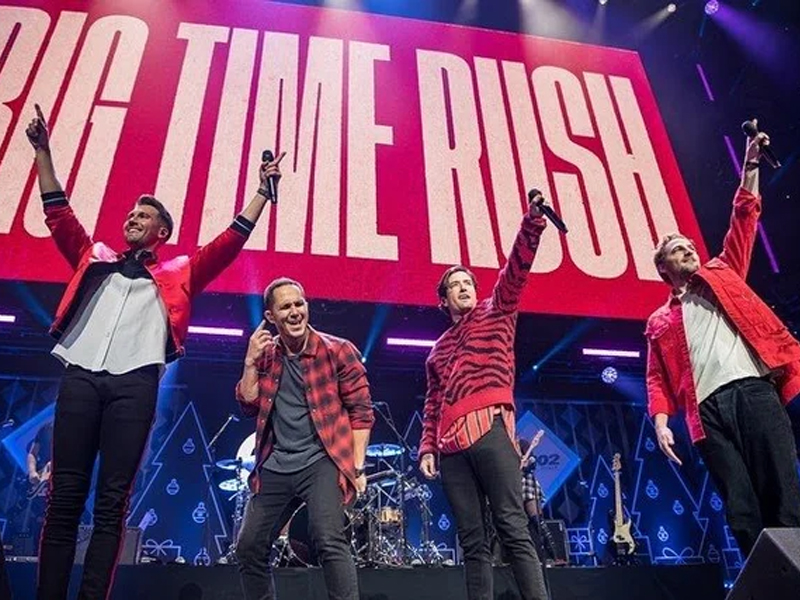 Big Time Rush, the boyband that sprung out from the hit Nickelodeon TV show, has become one of the most sought-after artists in their generation. Kendall, Logan, Carlos, and James became a part of the childhood of many kids who enjoyed both the show and the boyband's appealing hit songs.
The boys were able to record three studio albums and three extended plays, producing hit singles such as "Boyfriend," "Big Time Rush," "Big Night," "City is Ours," and "Any Kind of Guy," among many others. They were able to tour several times, giving joy to their fans all over the country. However, the boys went on separate ways in 2014.
In 2021, they announced their reunion, which thrilled fans worldwide who couldn't wait to see the boys go back on tour. And just recently, after almost a decade of hiatus, they are back to give their fans a mature yet youthful sound. Their "Forever Tour" will feature 41 shows in US and Canada's major arenas. It will kick off this June in Washington, DC, and will wrap up in California this August.
They will be joined by the self-proclaimed Big Time Rush fan Dixie D'Amelio. Dixie is a social media superstar who is one of the most followed personalities in TikTok. Also, a recording artist, Dixie D'Amelio, is expected to complement the musicality and showmanship of the boys in this highly-anticipated tour that will bring back the joys of their fans' childhoods and take them to a new level of maturity! Join the band this July at MidFlorida Credit Union Amphitheatre. See you there!