MidFlorida Credit Union Amphitheatre At The Florida State Fairgrounds | Tampa, Florida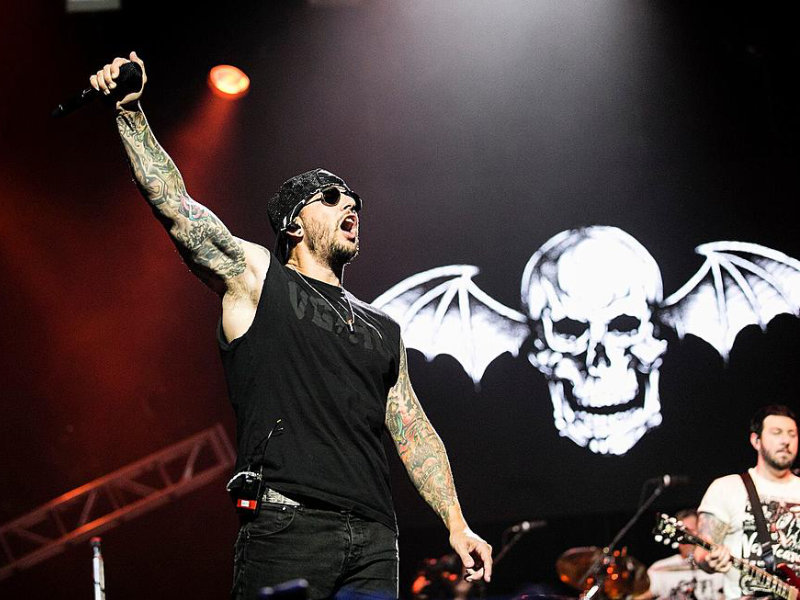 Tampa, Florida, be on the lookout because Avenged Sevenfold is calling your name as they bring their fantastic tour, Life is But a Dream, to the MidFlorida Credit Union Amphitheatre on September 17, 2023. These grounds are the number one outdoor spot in the area to host this event, and you can expect to witness the most phenomenal concert you have ever seen, filled with the most outstanding metal you have ever heard, and all delivered with that special sauce that only this band can deliver. Falling in Reverse, who are acting as support, will only enhance the experience, so there is a lot to look forward to. You need to purchase your tickets right away because it's going to be one of the finest events of the year. Finding the "GET TICKETS" button above, clicking it, and then following the incredibly simple checkout instructions will take care of it. So do it right now!!!
Avenged Sevenfold, also known by their initials A7X, is a heavy metal band that has been active since 1999. Their style is extremely unique, fusing heavy metal and hard rock, and they have a talent for creating breathtaking visuals to accompany their albums as well as live performances.
The band's first album really helped push them into the public eye. Titled Sounding the Seventh Trumpet (2001), it really gave the fans a taste of a unique style that incorporated heavy metal with apocalyptic themes, which the audiences really enjoyed, to the tune of over 300,000 in album sales.
Being the incredible artists that they are, they released a second album in 2003 called Waking the Fallen, which further enhanced their status as one of the best metal bands out there, and by 2021 it had been certified platinum, gold, and silver in the US, Canada, and the UK, respectively, thanks to all the fans who bought this album.
Their following albums, City of Evil, Avenged Sevenfold, Nightmare, and Hail to the King, all sold over a million copies each, turning them into industry heavyweights while still maintaining the style and respect they had when they first started.
A new album, "Life is But a Dream," featuring the first new single from the band in over seven years (entitled "Nobody"), has just been released, and this tour is incredible because it gives fans the chance to hear all of the new material live, making for an unforgettable night of metal mayhem.
There is nothing else like an Avenged Sevenfold concert, as the lighting and graphics captivate your mind and spirit while the band's music gets your body moving. You can't miss what is guaranteed to be a once-in-a-lifetime experience. And to get the crowd even more pumped up, Falling in Reverse will also be performing as a warm-up. Their metal foundation and post-hardcore rock vigor complement the headliners sound perfectly.
The concert is sure to be a success because both bands have numerous hit singles from a plethora of albums, and because this is going to be one of the biggest metal events of the year, tickets will sell out fast and must be purchased in advance. Right now is the perfect time to get your hands on some, but you need to move swiftly. Grab them right HERE and NOW while you still can.