MidFlorida Credit Union Amphitheatre | Tampa, Florida
Two huge classic rock legends meet up and go head-to-head in, Alice Cooper and Ace Frehley at MidFlorida Credit Union Amphitheatre on Monday, October 11th, 2021. Buy some tickets now, as this is one classic-rock adventure you do not want to miss! Together the duo will be playing classics like "Feed My Frankenstein," "No More Mr. Nice Guy," "I'm Eighteen," as well as covering Jimi Hendrix, "Manic Depression", Mountain, "Never in My Life" and Led Zeppelin "Good Times Bad Times" and a string of Kiss covers.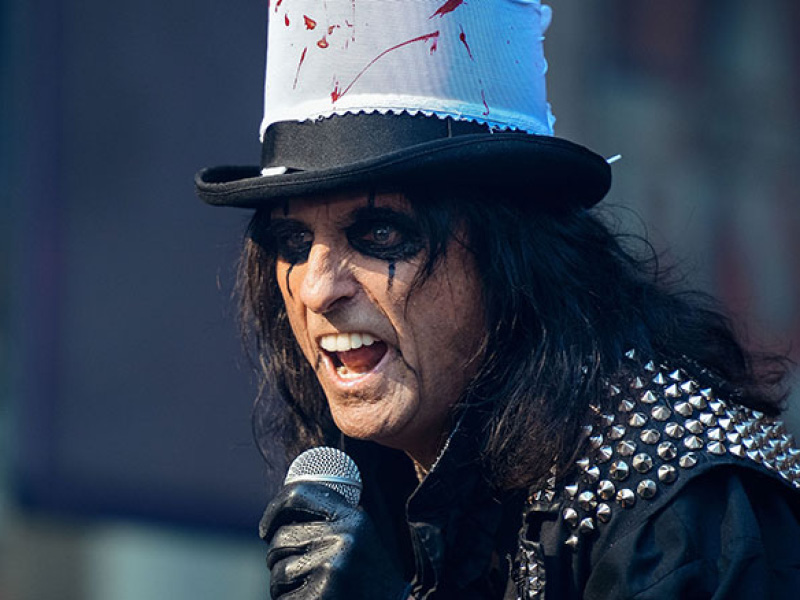 "We've always had fun touring together, and it should be a heavy rock show with Ace and a great way to get everyone back to live concerts again," the shock rocker, Alice Cooper said, "it should be a great night of virtuoso guitars!"
Alice Cooper, a Rock and Roll Hall of Fame inductee, spends up to six months a year on the road, bringing his iconic brand of rock psycho-drama to fans both old and new, and enjoying it as much as the audience does. Known as the architect of shock rock, Cooper has rattled the cages and undermined the authority of generations of guardians of the status quo, continuing to surprise fans and exude danger at every turn, like a great horror movie. Alice Cooper concerts remain a "not-to-be-missed" attraction!
"I've known Alice for over 30 years," Frehley said, "we're good friends, and we've toured together numerous times and always had a blast. Our musical roots are very similar, and the combination of our two bands make for a great event that nobody is going to want to miss. Being off the road for more than a year because of the pandemic has been tough on everyone in the music industry, and I'm really looking forward to seeing all the fans happy, healthy and ready to rock."
Ace Frehley will be backed by Philip Shouse, Ryan Cook and Jeremy Asbock, known collectively as, The Talismen, a reference to 1978 TV movie, Kiss Meets the Phantom of the Park. They've backed Frehley onstage since 2018 and can also be heard on Frehley's solid 2020 covers album, Origins, Vol. 2, and on a remake of sexy classic Kiss cut "She."