MidFlorida Credit Union Amphitheatre | Tampa, Florida
97X Next Big Thing is back for 2019 and this time with another amazing and epic line-up for music fans to enjoy! As the event is welcomed back to MidFlorida Credit Union Amphitheatre, so are the music lovers! As it opens it's doors for the weekends antics, it will be kicking off with the groundbreaking indie Rockers – The Killers! If you love The Killers and want to experience all of their biggest songs to date live in concert then this is the perfect opportunity for you! Get ready by booking tickets for Friday 22nd November 2019!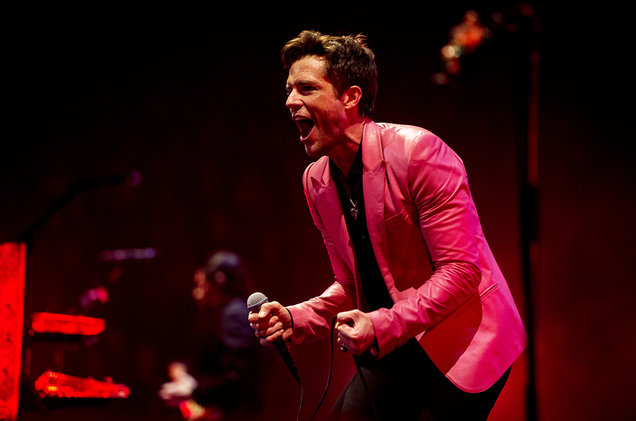 The Killers hardly need an introduction as one of the most successful American Indie bands to walk the earth, they have transformed their career from their humble beginnings and performing on the local scene in their home state Nevada all the way around the globe! Their success throughout the years has been mind blowing as their dedicated fan base has grown not just in North America, but throughout the UK, Europe and the rest of the world!
Headed by lead vocalist and front man, Brandon Flowers, The Killers first kick started their career back in 2002. As part of the crucial and unforgettable indie rock movement that came out of the early 2000's, it's no wonder that it didn't take long for The Killers to grab the limelight. Their chart topping albums have anchored their success for many years to come, from their 2004 record, Hot Fuss all the way up until today.
Their success has definitely come from their epic, hard hitting, catchy recorded releases, but it has also come from their mind blowing and professional performance skills. The Killers have escalated up into the mainstream and with their music being widespread, has meant that they have been given the chance to share their music far and wide on tour.
These guys together have taken to the road countless of times to showcase what they do best at some of the biggest venues around the world, including Madison Square Garden in NYC and Wembley Stadium in the UK. On top of their impressive tours covering over 50 countries and six entire continents, they have also often been selected as the headliner act for so many festivals, including the world-famous Glastonbury Festival in England. Not only have they performed at Glastonbury on the headline stage, they have also done it not just once, but two times to one of their biggest crowds!
Come and catch The Killers LIVE this November as they now headline Friday's line-up for the 2019 97 Next Big Thing! You know the drill, grab your tickets and head down for all of the excitement as it takes place – MidFlorida Amphitheatre is the place to be!