MidFlorida Credit Union Amphitheatre | Tampa, Florida
We're celebrating the 20th year of 97X Next Big Thing at MidFlorida Credit Union Amphitheatre on Friday, December 3rd, 2021. Grab some tickets now, and you get to see, Twenty One Pilots headline night one, Dec. 3, and play alongside Glass Animals and Meet Me @ The Altar. Andrew McMahon is the guest co-host of the 97X Next Big Thing, and I'm still old enough to remember singing along to his band Something Corporate.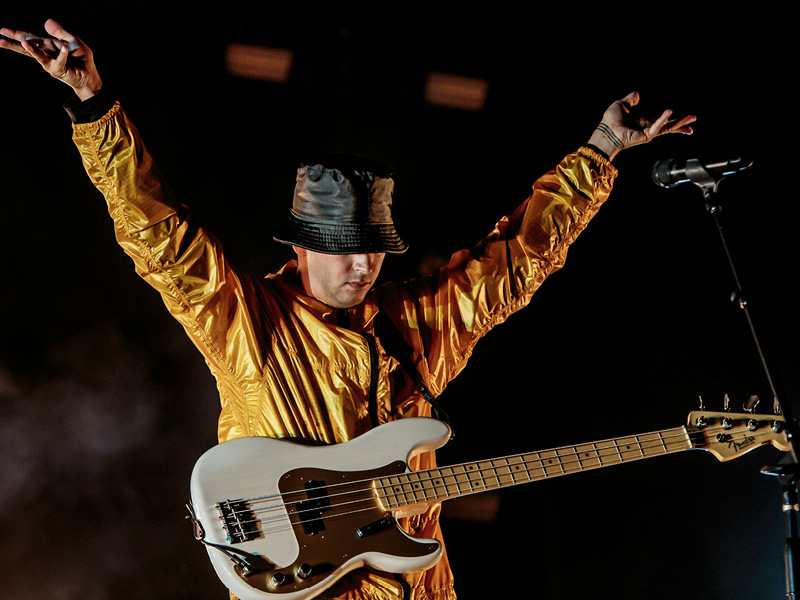 2021 97X Next Big Thing Night 1 line-up is:
• Twenty One Pilots
• Glass Animals
• Meet Me @ The Altar
Twenty One Pilots just released their sixth studio album, Scaled and Icy, back in May 2021. The album title is an anagram of "Clancy is dead", a reference to the protagonist of their previous album. It charted at number 3 on the Billboard 200, and number 1 on both the Top Rock and Alternative charts.
Dreamland, is the latest and third studio album by English indie rock band Glass Animals, released in August 2020, the band are currently touring in support of it. Dreamland charted at number 7 on the Billboard 200, number 1 on the Top Rock Albums and number 2 at home on the UK Albums charts.
Pop punk band Meet Me @ the Altar released their debut major label EP, Model Citizen, in August 2021. NME praised the EP saying, "with Model Citizen, Meet Me @ The Altar prove there is still nothing quite like rocking out with your best mates, and confronted with the burden that they are what so many needed as younger fans, the weight on their shoulders could have been too heavy to bare. But to constantly tie them to the regrets of yesteryear is to deny what is painfully obvious; 'Model Citizen' is the work of a band who are absolutely for the now."