MidFlorida Credit Union Amphitheatre | Tampa, Florida
The Twentieth Anniversary of 97X Next Big Thing -the two-day extravaganza pass – at MidFlorida Credit Union Amphitheatre on Friday and Saturday, December 3rd and 4th, 2021. The 97X Next Big Thing 20 lineup features Twenty One Pilots, Weezer, AJR, Glass Animals, All Time Low, Bastille, Mod Sun, Yungblud, Nessa Barrett, Girlfriends, Daisy The Great, Upsahl, Meet Me at the Altar and more! Plus, our good friend and NBT legend, Andrew McMahon will party with us as a special guest host on Saturday! Grab your tickets now to make sure you do not miss this Next Big Thing!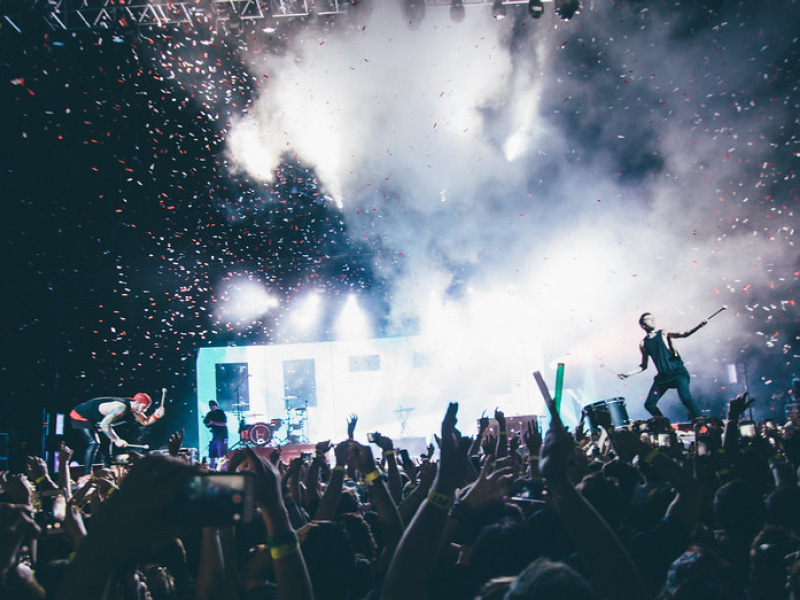 "To finally be able to launch 97X Next Big Thing's 20th anniversary lineup is unbelievably emotional for the entire 97X team," Jenna Kesneck, 97X Director of Branding & Programming, wrote in a release. "It's an honor to bring back 97X NBT alumni, twenty øne piløts, to headline night one, and we couldn't be more excited to see Weezer's first appearance on the NBT stage. Over the last two decades, we've watched bands' careers evolve, our listeners grow up and after everything we have all been through together over the last 18 months, we have no doubt that this 20th year will be the most special 97X Next Big Thing yet."
Twenty One Pilots just released their sixth studio album, Scaled and Icy, back in May 2021. The album title is an anagram of "Clancy is dead", a reference to the protagonist of their previous album. It charted at number 3 on the Billboard 200, and number 1 on both the Top Rock and Alternative charts.
Van Weezer is the fifteenth studio album of the rock band, Weezer, released in May 2021. The album was preceded by four singles, "The End of the Game", "Hero", "Beginning of the End" and "I Need Some of That". The album received generally positive reviews from critics, and peaked at number 11 on the Billboard 200 chart.