MidFlorida Credit Union Amphitheatre At The Florida State Fairgrounds | Tampa, Florida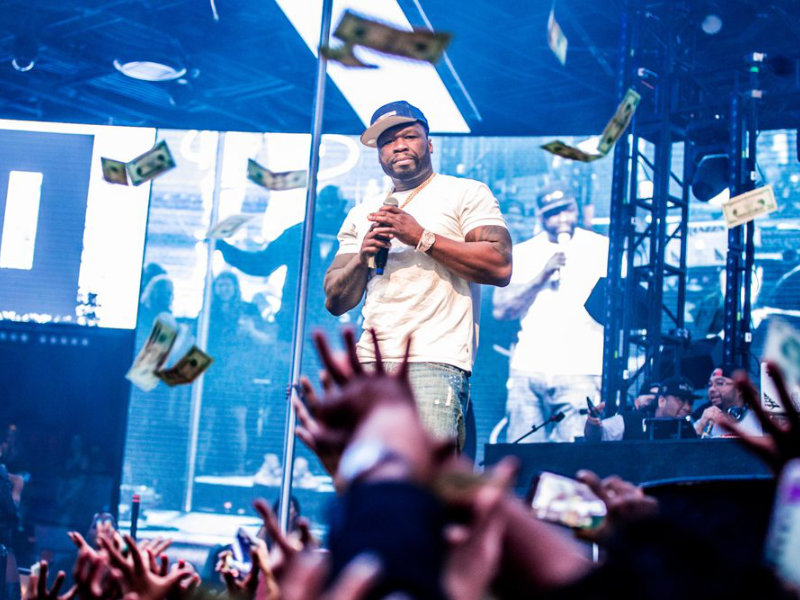 The game went into overdrive when 50's iconing album, "GET RICH OR DIE TRYING," came out back in 2003. Many fans remember that as a golden moment in hip-hop, and now you have the chance to relive it as Fiddy is hitting the road on a trek called "The Final Lap Tour" to celebrate the album's 20 year anniversary. Known for his unique stage presence and charisma, fans will get to witness all of the hits that made that time so special, like the club banger "In Da Club" and the street anthem "Many Men." 50's name can pack out venues across the world, but making this event that much more special will include the awesome talents of special guests Busta Rhymes and Jeremih. This part of the tour is going down at the iconic MidFlorida Credit Union Amphitheatre on Saturday, August 19, 2023, and grabbing your tickets is as easy as clicking the "GET TICKETS" button.
Born to a single mother named Sabrina, Curtis Jackson joined the world in July 1975. Growing up on the mean streets of Jamaica, Queens, Jackson would learn some very hard lessons about life after losing his mother to a fire at a very young age. Forced to live with his grandfather and grandmother, he would take lessons from class, boxing, and drug dealing.
After being introduced to the game by a friend, the young man would hone his craft in a basement, rapping over instrumentals, until he was finally discovered by Run DMC's Jam Master Jay. Jay taught him about the finer points of hip-hop, teaching him how to count bars, create hooks, and ultimately become a better musician, and he took to it like a fish to water.
After several songs under Jay, Curtis found success with the underground hit "How To Rob," which ridiculed the biggest stars in the industry. Unfortunately, he was hospitalized after a shooting outside his grandmother's house on May 24, 2000, which put a temporary stop to his climb to the top. During his time in the hospital, he signed a deal with Columbia Records, but it fell through because of his song "Ghetto Qu'ran."
Eminem discovered his mixtape, "Guess Who's Back," in 2002, and impressed by his work, he introduced him to Dr. Dre. After signing a deal worth $1 million, he started his climb back to the top by releasing a mixtape titled "No Mercy, No Fear."
In 2003, he changed the game with "Get Rich or Die Trying," which was the hottest album of the year. It was so hot that in its first four days, it sold over 800,000 copies and would go on to sell over 12 million albums worldwide.
Using his success in music, Jackson also launched an acting career. He started off with bang in a semi-autobiographical movie called "Get Rich or Die Trying," as well as produced and acted in several hit shows such as Power and, more recently, BMF. He is also a very good businessman, having had several fruitful business ventures such as G-Unit Clothing, Vitamin Water, and FRIGO Revolution Wear.
All told, there are very few like 50 and watching him perform is a true honor so be sure to grab your tickets before they sell out.