MidFlorida Credit Union Amphitheatre At The Florida State Fairgrounds | Tampa, Florida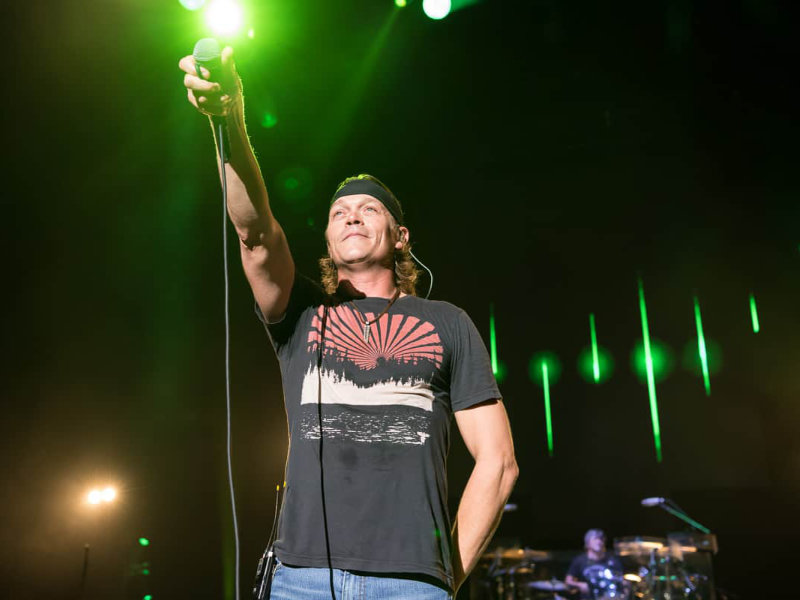 Yo! It's concert time, and boy have we got one amazing act: 3 Doors Down is coming to the MidFlorida Credit Union Amphitheatre to celebrate what has to be one of their best albums, AWAY FROM THE SUN. The whole thing is a part of a massive North American tour called AWAY FROM THE SUN ANNIVERSARY TOUR, and they're going to be doing it large by not only performing all the songs from their album and some of their greatest hits, but also performing at one of Tampa Bay's largest venues. Everyone knows that there is nothing like a 3 Doors Down concert, with high-energy performances and crowd interaction like no other. That is why you can expect this concert to sell out way faster than expected. Luckily, you have landed on one of the best places to secure your tickets. All you have to do is click on the "GET TICKETS" button, which is located above, and secure your place. It will be one of the best things you do all summer. So snag those tickets before someone else beats you to it.
From the early years when they formed in 1996, there was always something very special about 3 DOORS DOWN, and it was the single Kryptonite that helped catapult the group into the mainstream. That single rose all the way to the top three on Billboard's Hot 100 chart and ultimately went multi-platinum. The song came as part of their debut album, THE BETTER LIFE, which was certified seven times platinum by the RIAA. With such a start, the band has become known for unforgettable live shows that are thrilling to watch.
Their sound is just as unique as their stage presence, often being referred to as post-grunge and alt-rock and sometimes crossing into hard rock as well as southern rock. Fans find their lyrics extremely relatable, which contain themes of rebellion, frustration, vengeance, and abandonment so much so that the group has sold over 30 million records worldwide.
Their music has earned them a slew of accolades which has filled out their mantles, such as five BMI Pop Awards for songwriting, among them "Songwriter of the Year," a Grammy nomination, and two American Music Awards.
Now on tour to celebrate their second album, AWAY FROM THE SUN. The album was released in 2002 and made its debut at number eight on the Billboard 200 chart. To the delight of so many, it also gave us the anthems When I'm Gone and Here Without You. During the tour, special guests Candlebox will join them as support for what will be part of the band's last US tour, which celebrates 30 years of history and their final farewell studio album to be released later this year.
So there you have it, one amazing headliner, an awesome support band, and one helluva party with some of the BEST concertgoers around. Yup! This is definitely going to be a pretty special event so be sure to get your tickets right HERE and NOW for what will be the best concerts that you ever attend!!!
By the way, be sure to check out the tour video announcement below, its pretty cool.