MidFlorida Credit Union Amphitheatre Seating Chart
Check out the handy seating chart below to plan your seats or to get an idea of where you will be seated on the day.
As indicated there are 5 seating areas, each indicated by the difference in color on the illustration. The lawn area is located at the rear of the venue for those who would like to a more relaxed seating options. Seats can be located in front of the lawn area and, in the yellow section, VIP Seating can be located. If you prefer a more personal experience with the performers, then the seating indicated in the dark red color may be more preferable.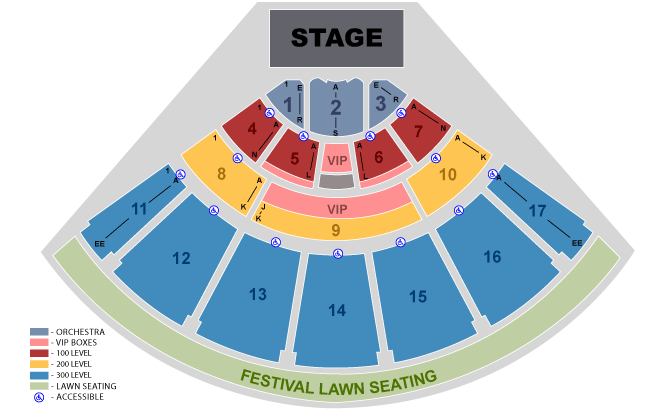 Accessibility Seating
Each seating section has a dedicated accessible seating area. Please contact the venue directly for more details.