MidFlorida Credit Union Amphitheatre Information
The MidFlorida Credit Union Amphitheatre is located in sunny Florida, Tampa. The amphitheatre has an impressive 20,000 seat capacity, which includes seating and lawn areas. It is the largest outdoor amphitheatre in the Tampa Bay area! The venue was previously called Ford Amphitheatre, 1-800-ASK-GARY Amphitheatre and Live Nation Amphitheatre.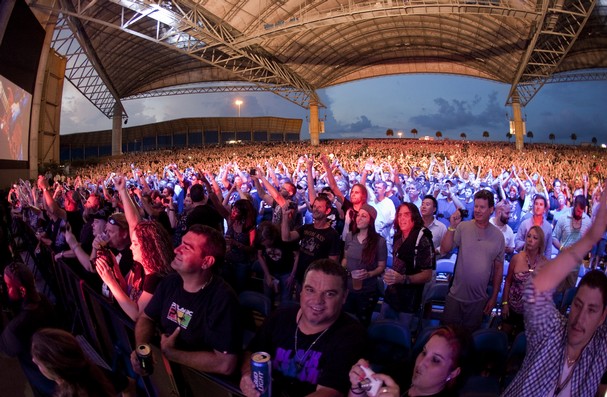 Capacity
The venue's 20,000 capacity really adds to the experience for many patrons that attend concerts and festivals. The amphitheatre easily accommodates these crowds, with a mixture of indoor and outdoor seating arrangements. Those who enjoy watching their favorite artists in the sun can sit on the lawn and those who prefer an up-close-and-personal experience are able to sit closer to the stage. For more details on this, head over to the MidFlorida Credit Union Amphitheatre Seating Chart page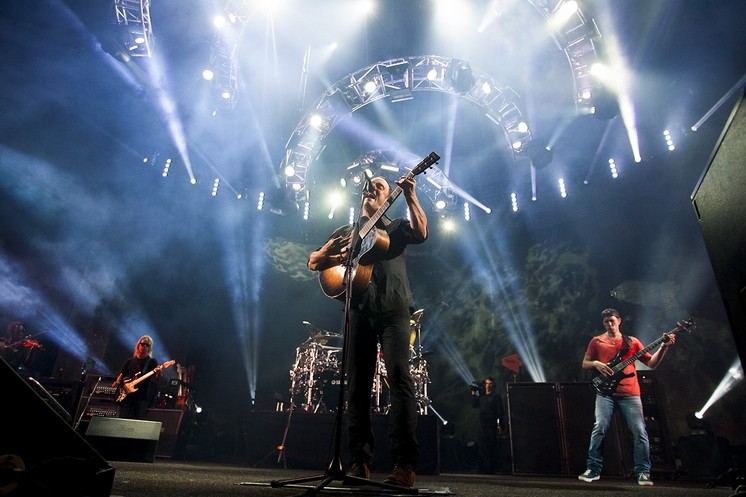 Due to its huge capacity, some of the biggest artists in the world have chosen to perform at the MidFlorida Credit Union Amphitheatre! Artists play to some of the wildest crowds, reveling in the atmosphere the venue brings.  Aerosmith, Alice in Chains, Backstreet Boys, Brad Paisley, Bob Dylan, Boston, Blink-182, Bruce Springsteen, Chris Brown, Coldplay, Creed and Dave Matthews Band are just some of the bands that opt to play live showcases at the venue.  
For the latest information on artists touching down at the amphitheatre this year, head over to the events page for detailed listings and information.